Ears the News
Mickey's Once Upon a Christmastime Parade
Disney announced that Mickey's Once Upon a Christmastime Parade will join the 'Disney Very Merriest After Hours' entertainment at the Magic Kingdom.This holiday parade will be the first full parade at the Magic Kingdom since its reopening.
Tickets for the 4-hour "Disney Very Merriest After Hours" grants admission to the Magic Kingdom Park as early as 7PM. Guests will also have the opportunity to experience the 50th anniversary "Disney Enchantment" fireworks and "Minnie's Wonderful Christmastime Fireworks" on the same night.
In addition to the parade, there will also be holiday overlays to the Jungle Cruise and the Monsters Inc Laugh Floor.
Disney Very Merriest After Hours event dates are:
November

: 8, 9, 11, 12, 14, 16, 18, 19, 21, 23, 28, 30

December

: 2, 3, 5, 7, 9, 10, 12, 14, 16, 17, 19, 21
Pricing has increased from what we have seen at 'Disney After Hours BOO BASH' ($129-$199), beginning at $169 up to a lofty $249 plus tax. The holiday event adds an additional hour, along with the parade and fireworks. Pricing for the last 'Mickey's Very Merry Christmas Party' in 2019 was $99 - $139.
For tickets, please contact one of our agents.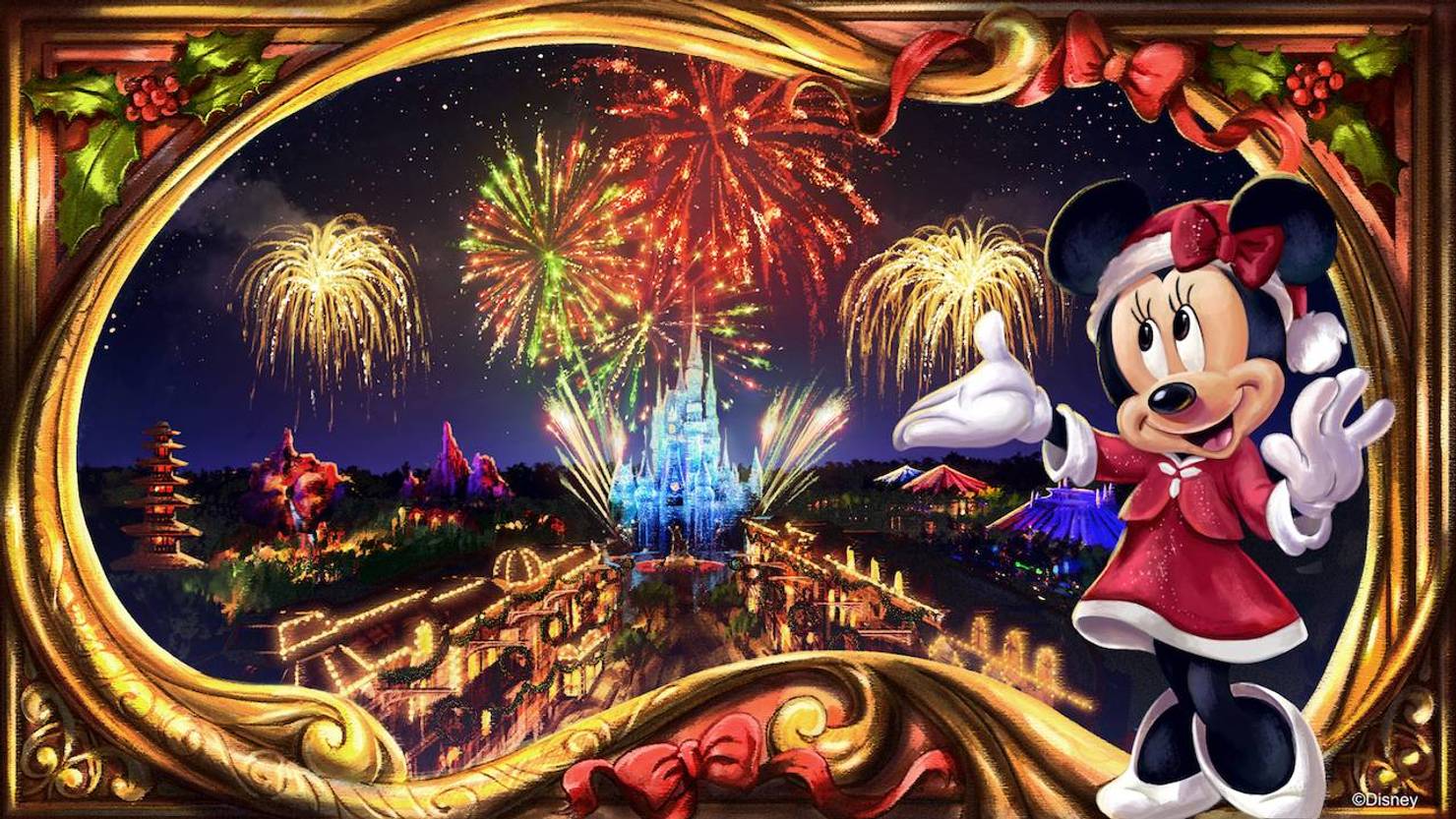 Photo courtesy of WDWMagic.com
'Beauty and the Beast--Live on Stage' returns to Disney's Hollywood Studios
Showtimes for the show are 11am, 1pm, 2pm, 4pm and 5pm.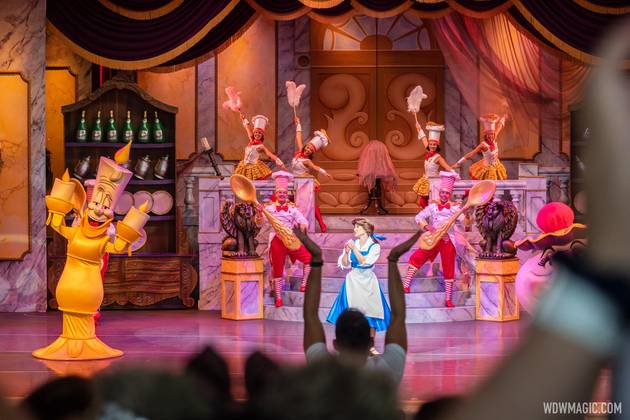 Cirque du Soleil 'Drawn to Life' tickets go on sale for Cirque Club Members and Passholders with general sales to start August 20
After more than a year, Cirque du Soleil Entertainment Group and Disney Parks, Experiences and Products have announced that Draw to Life is scheduled to open on November 18, 2021. The shows will take residency at Disney Springs. Tickets will go on sale at 7AM EST on August 20th and can be purchased at cirquedusoleil.com/dr/drawntolife.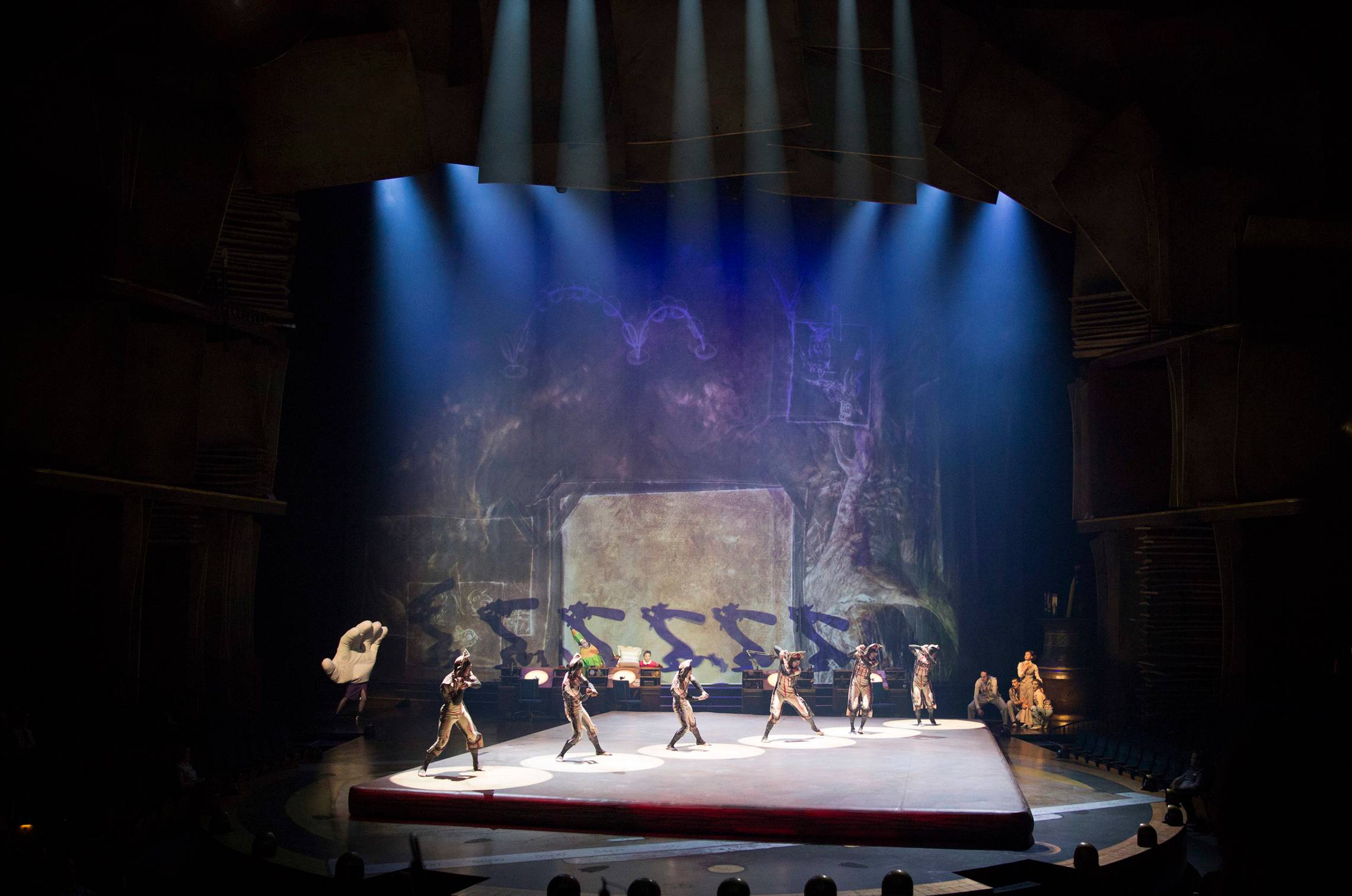 Behind-the-scenes looks at creating the Disney Fab 50 character statues for Walt Disney World
Walt Disney Imagineering has shared a behind-the-scenes look at creating the golden statues for Walt Disney World's 50th anniversary celebration--Disney Fab 50. Click
here
for a first look at the actual finished characters that will soon be revealed in the Disney parks.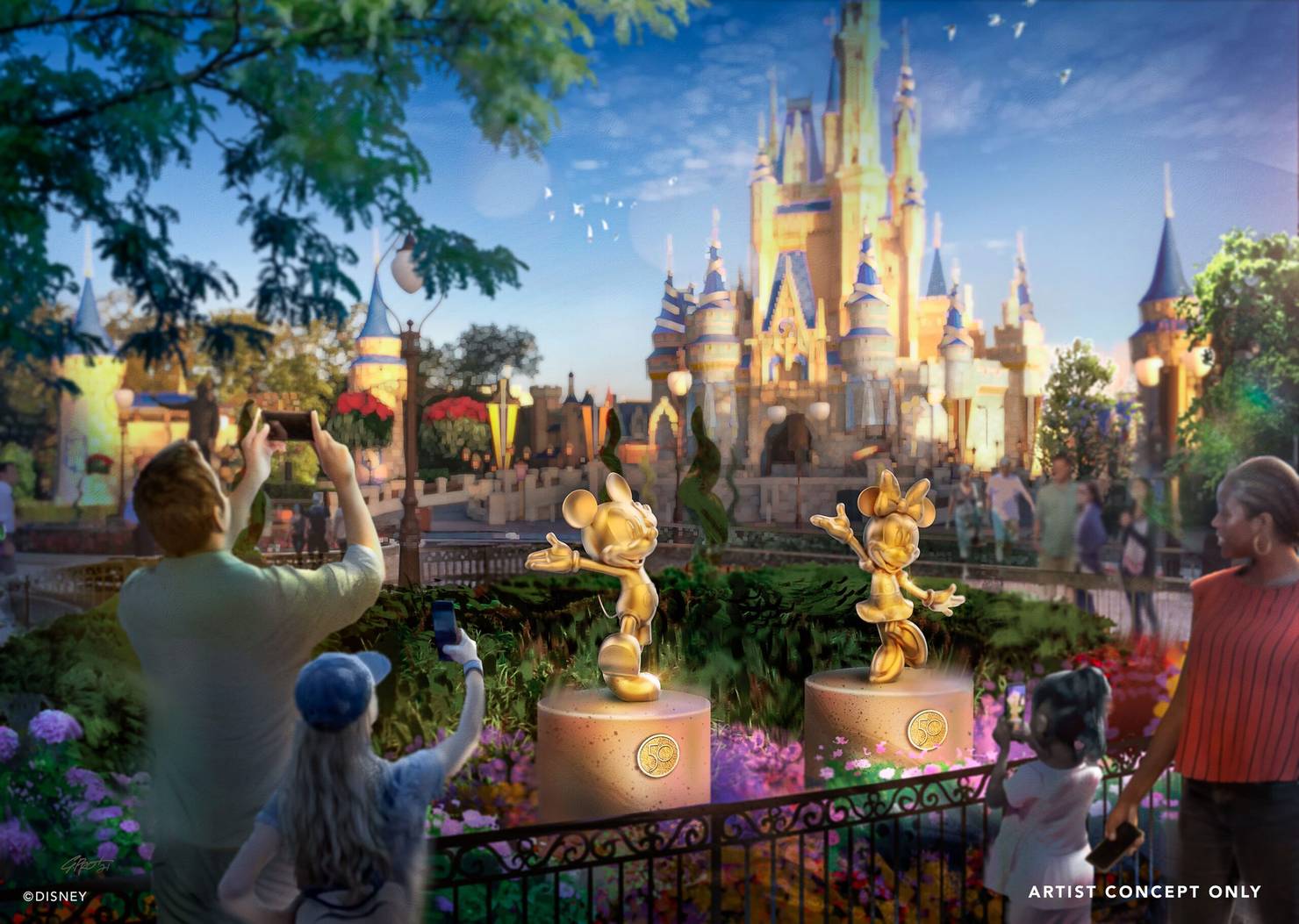 Disney Fab 50 Character Statue List revealed so far
Disney's Animal Kingdom
Timon & Pumba - Revealed July 20
Disney's Hollywood Studios
Edna Mode - Revealed July 27
Joe Gardner - Revealed July 30
Bo Peep and Woody - Revealed August 3
R2-D2 - Revealed August 6
Edna Mode - Revealed July 27
Flounder and Sebastian - Revealed August 10
EPCOT
Magic Kingdom
Mickey Mouse - Revealed July 14
Goofy - Revealed July 18
Lumiere and Cogsworth - Revealed July 21
Daisy Duck - Revealed July 23
Winnie the Pooh & Piglet - Revealed July 26
Cheshire Cat - Revealed August 2
Donald Duch - Revealed August 4
Mad Hatter - Revealed August 5
Orange Bird - Revealed August 9
Dumbo and Timothy - Revealed August 11
Chip 'n' Dale - Revealed August 12
Disney overhauls Disability Access Service with Genie adding new features and will permanently ban from the parks anyone abusing the system
With the arrival of Disney Genie, the Disability Access Service will get a major overhaul.Guests will be able to register for the service via video chat up to 30 days before arrival. Guests will be able to select 2 experience per day via the DAS Advance planning option.
In addition, guests registered in the DAS program (and their party) will be able to make return time selections right from the My Disney Experience app during the day of a park visit.
Disney has also moved to address abuse to the system by making it clear that any false information given to obtain a DAS will not be tolerated. In a DAS FAQ on the official Disney site, the company states, "If Disney determines that any of the statements a Guest made in the process of obtaining DAS are not true, the Guest will be permanently barred from entering Walt Disney World Resort and the Disneyland Resort, and any previously purchased annual passes, Magic Key passes, tickets and other park products and services will be forfeited and not refunded."
You can read more about the new DAS offerings at the official Disney site.
For information about the Disney Genie Service, please click on our blog post: Disney Genie, Genie+ and Lightning Lane FAQ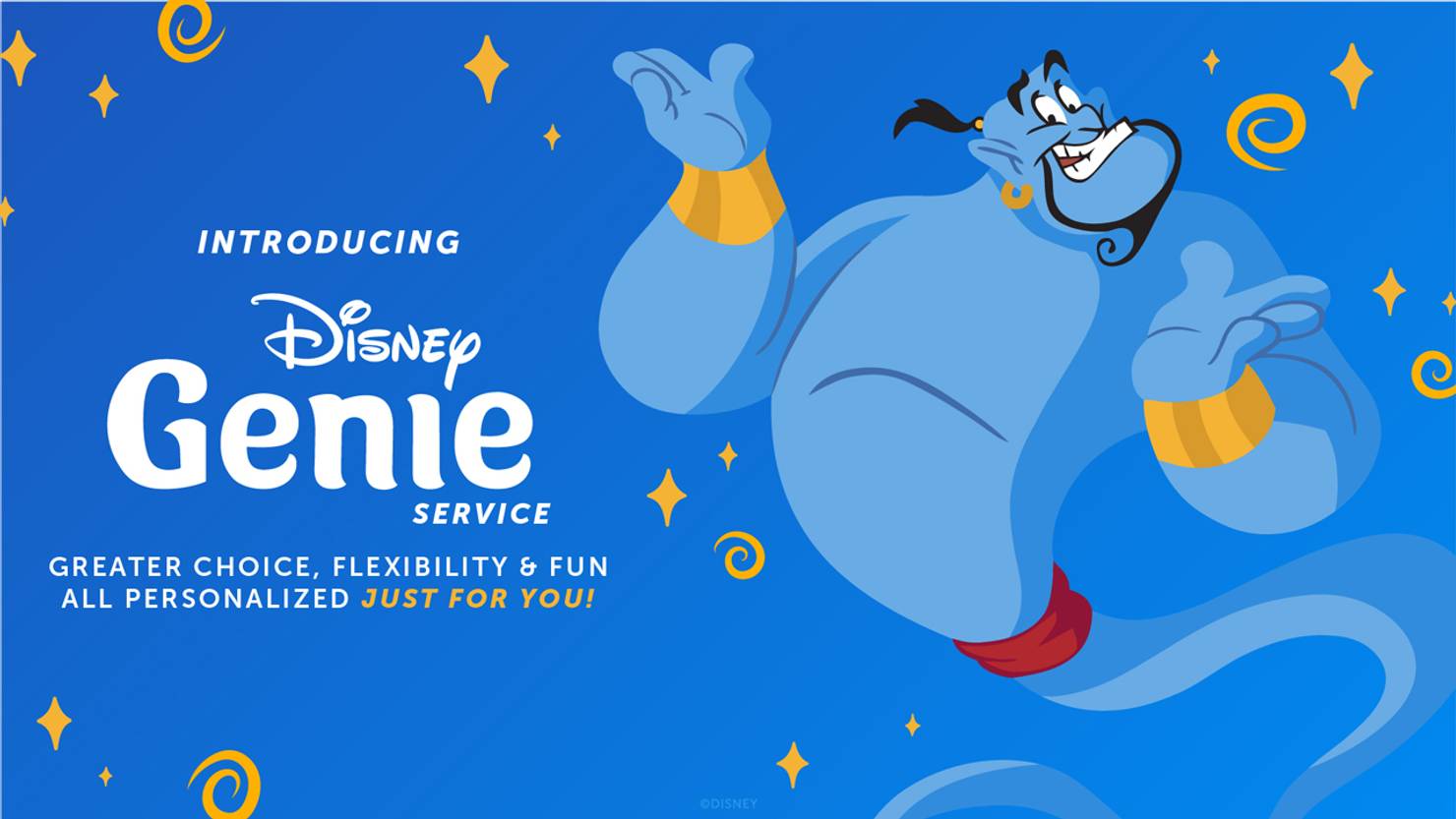 Photo courtesy of WDWMagic.com
First look inside Remy's Ratatouille Adventure at EPCOT
Cast Member previews are underway this week at EPCOT'S Remy's Ratatouille Adventure, and as of today pictures are permitted, so here is a first look the latest addition to the France Pavilion.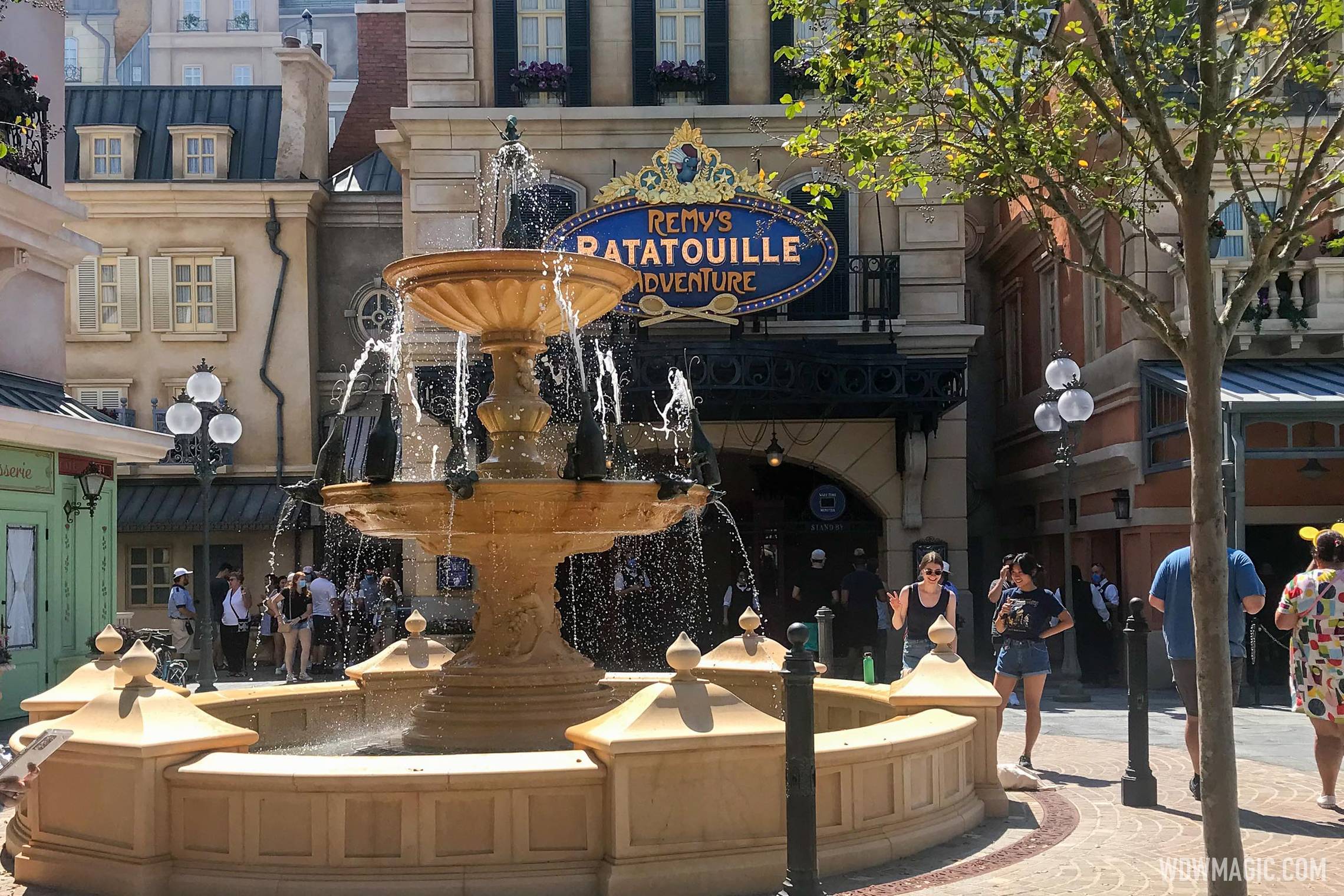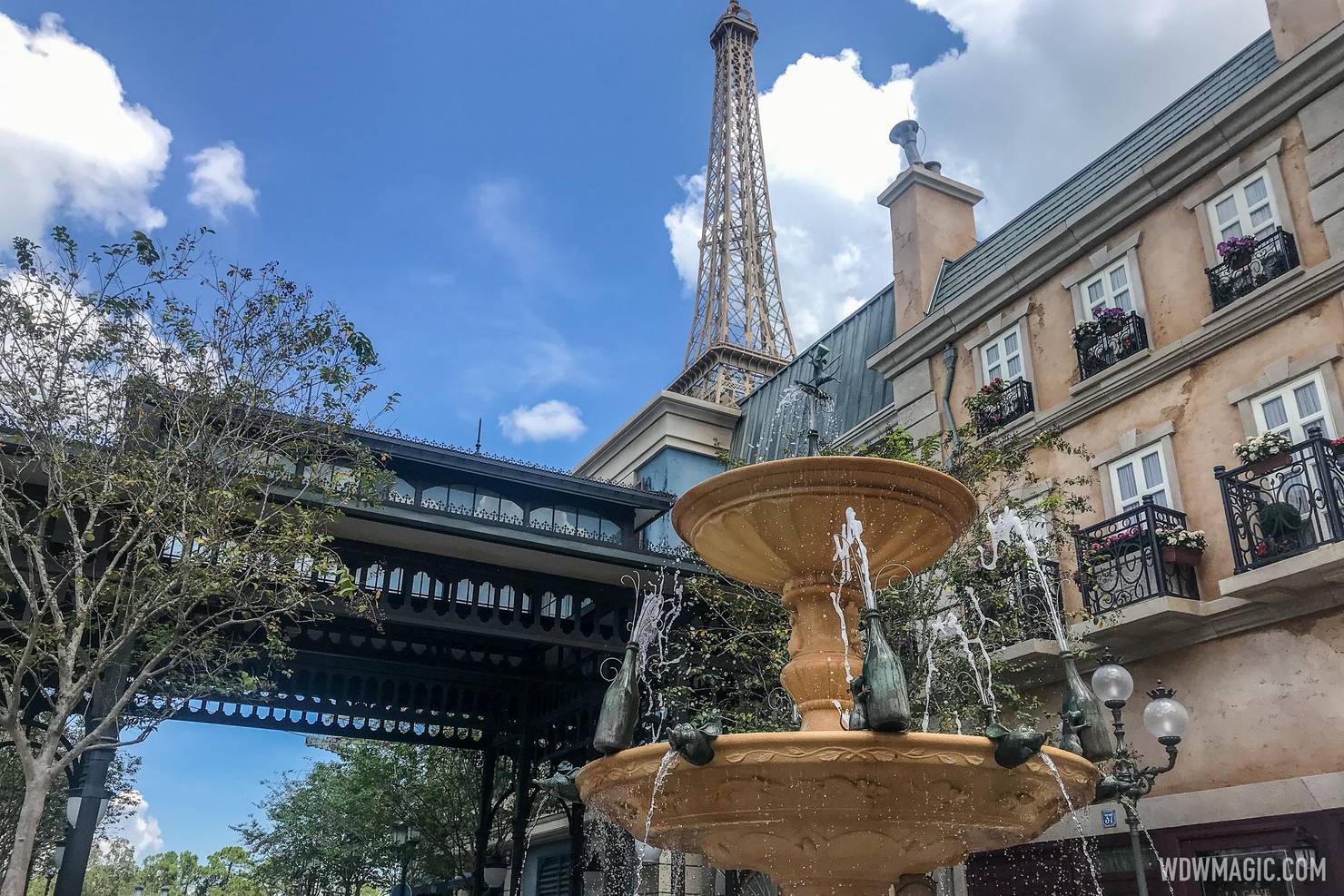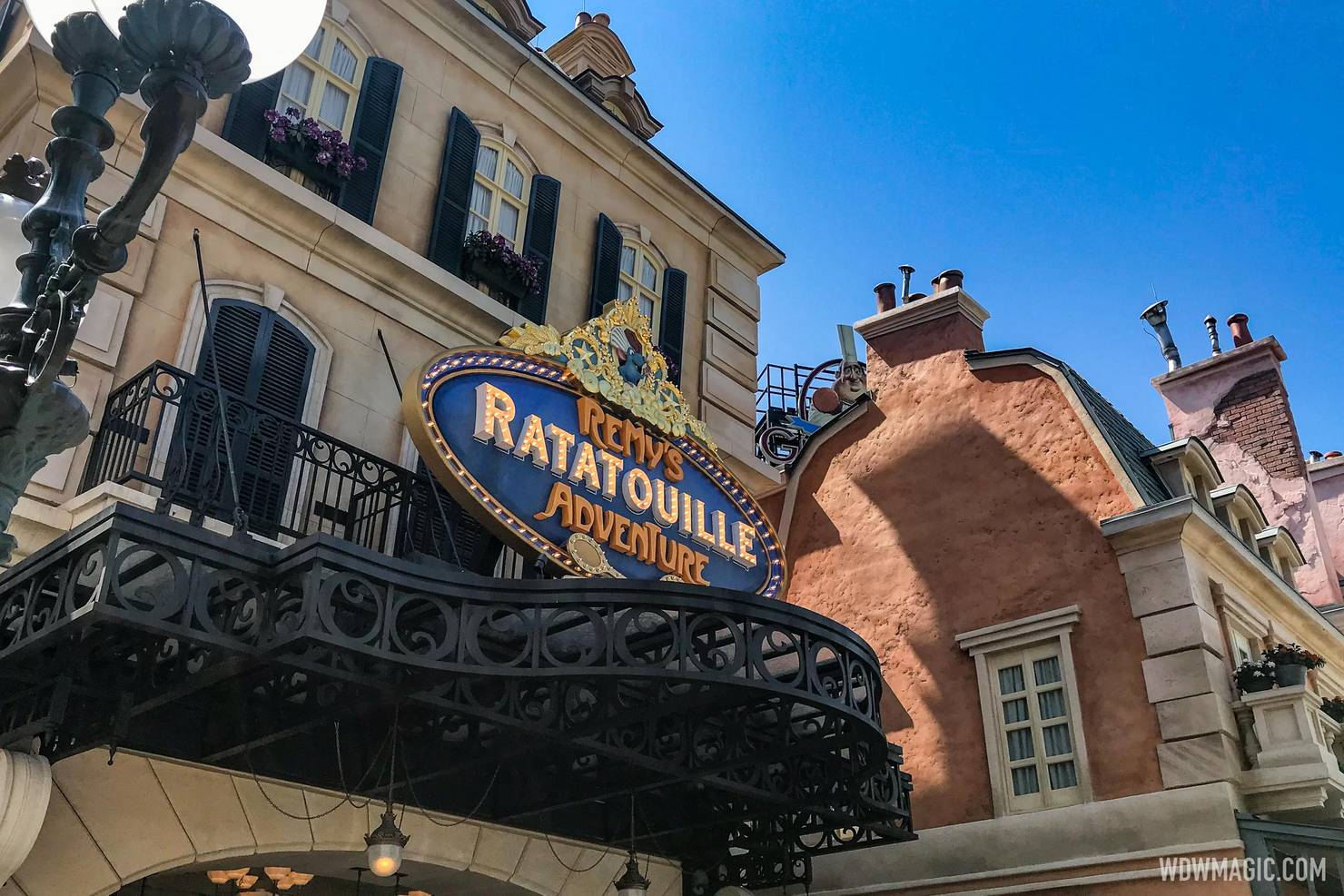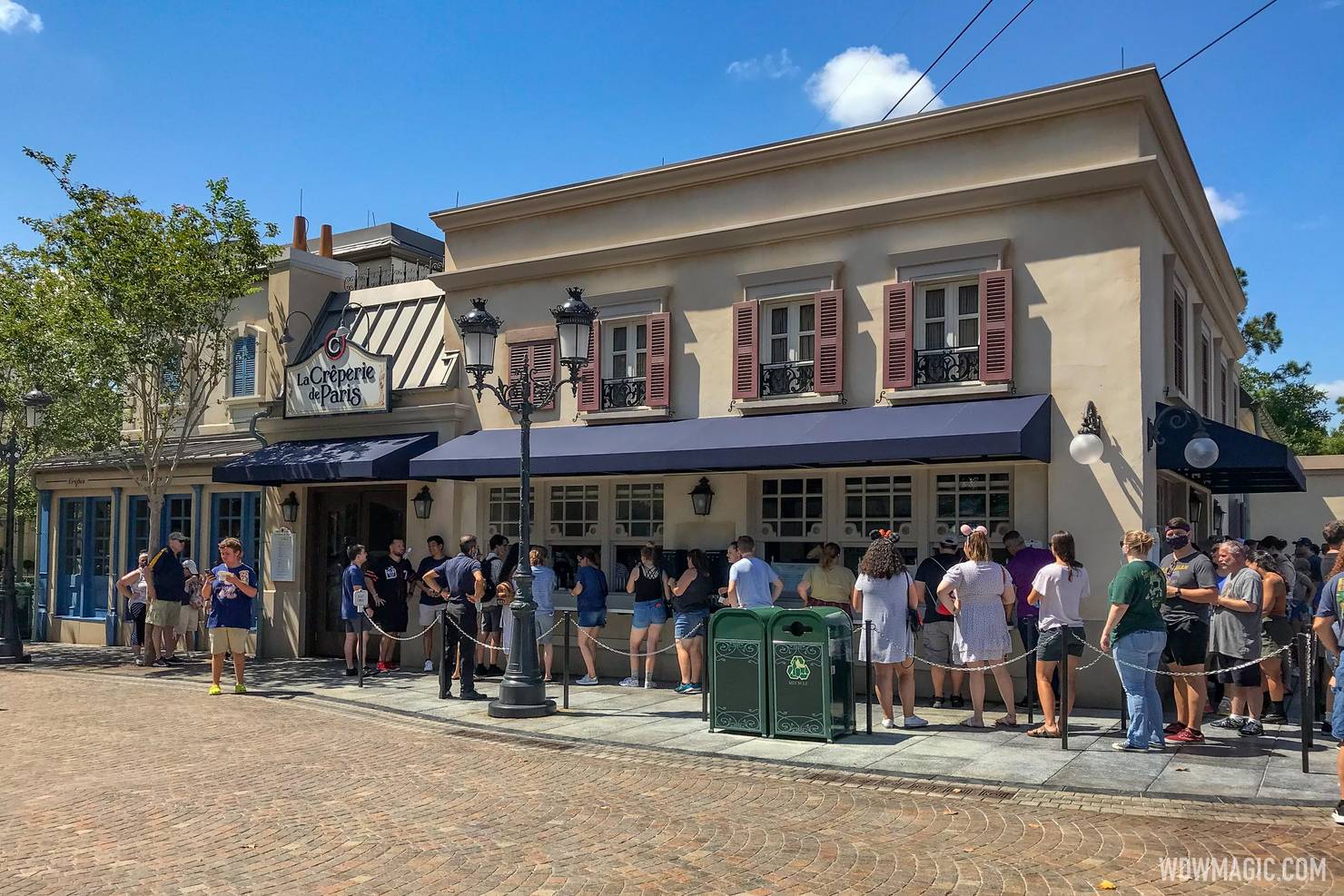 New details revealed for 'Disney Enchantment' fireworks show coming to Magic Kingdom
Disney revealed some new details about the 'Disney ENchangement' nighttime spectacular coming to Magic Kingdom on October 1st. Disney says that
this all-new spectacular is sure to inspire everyone to believe in magic with Disney music, enhanced lighting and immersive project effects down Main Street USA. "You are the Magic" by GRAMMY-winner Philip Lawrence will play during the show.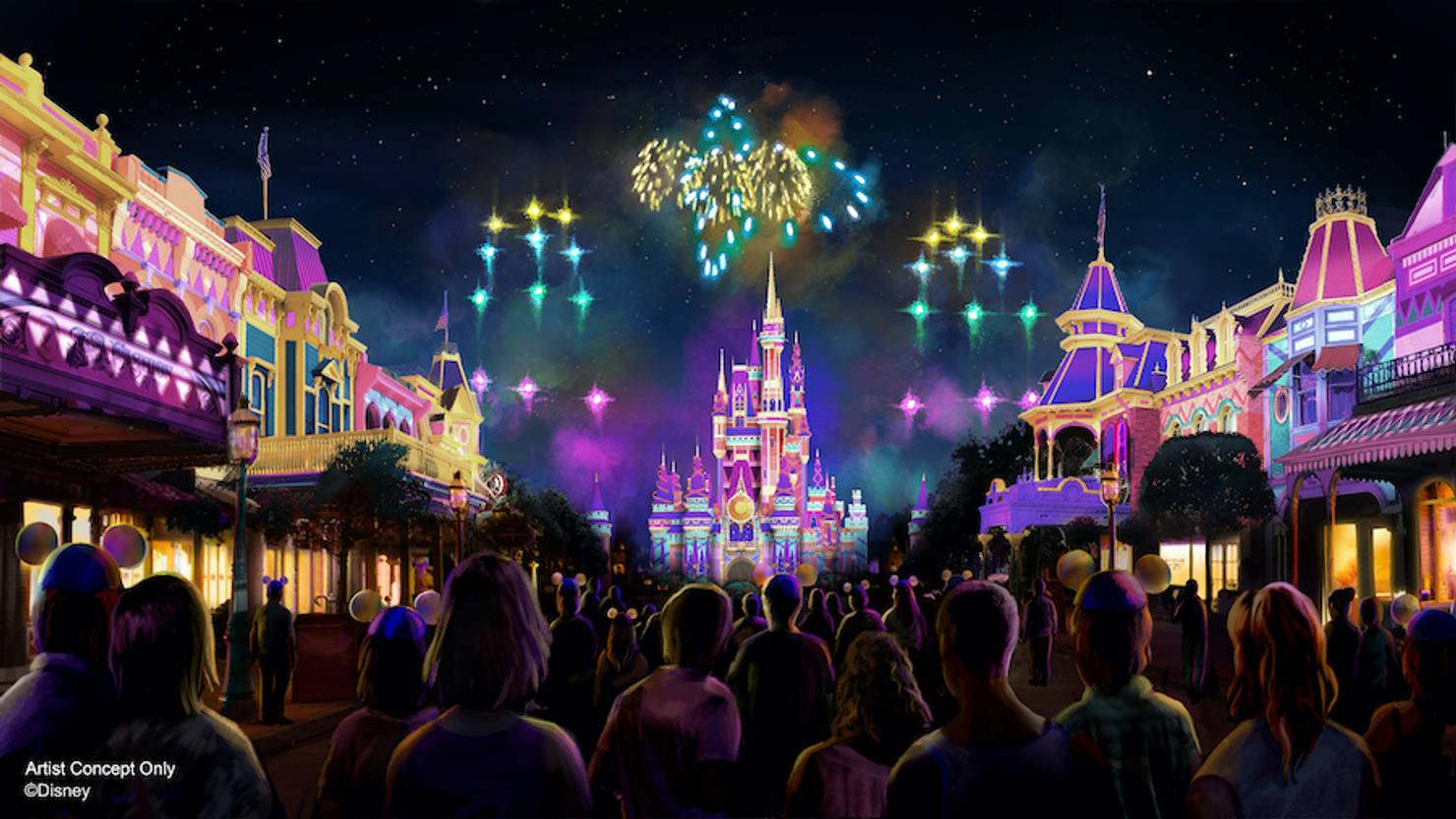 "Since opening day in 1971, dazzling fireworks shows have provided that perfect exclamation point at the end of a fantastic day at Magic Kingdom Park," said Mark Renfrow, Show Director, Disney Live Entertainment. "From 'Fantasy in the Sky' and 'Wishes' to holiday spectaculars and 'Happily Ever After,' each new show has raised the bar, and the best is yet to come! I can't wait for everyone to see what we're creating with 'Disney Enchantmen
t.'"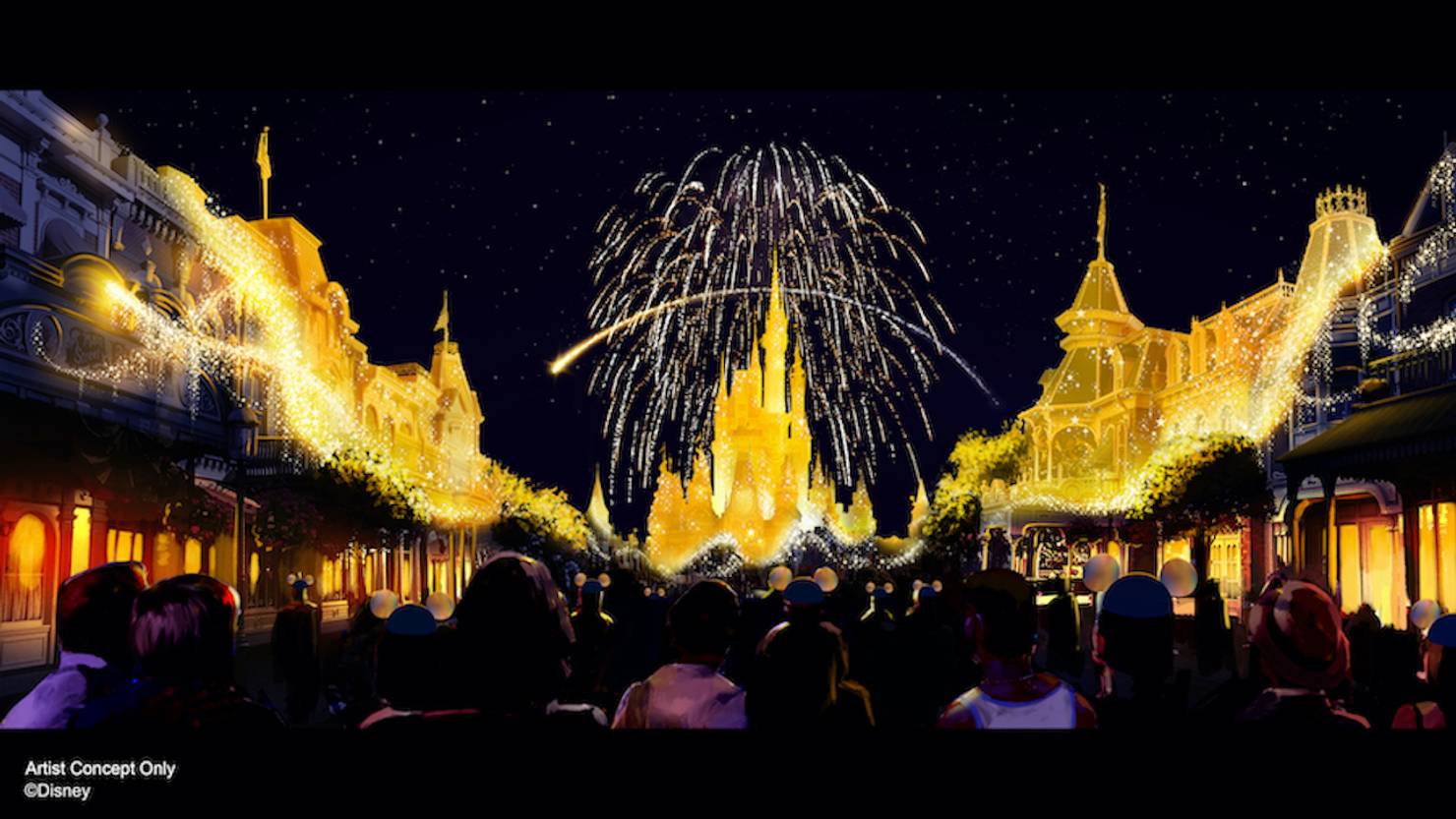 According to WDWMagic.com,
"In "Disney Enchantment," we join dreamers like Tiana, Miguel, Rapunzel, and brothers Ian & Barley from "Onward," and we set out on an incredible journey with adventurers such as Moana, Raya, and Judy Hopps. Joe Gardner from Disney and Pixar's "Soul" takes us into "the zone," where we discover a whimsical world inspired by the style of legendary Disney artist Mary Blair and filled with beloved characters from classic stories like "Beauty and the Beast" and "Alice in Wonderland" to contemporary tales including "Luca" and "Wreck-It Ralph." Everything builds to a climactic moment, as Tinker Bell takes flight, spreading shimmering gold pixie dust and empowering us all to believe in ourselves and the magic all around us."
"Disney Enchantment" features characters, moments, and music from dozens of Disney and Pixar animated films. The show takes us beyond the ordinary to a land of magic, where we're swept up in a world of wonder filled with friendship, love and fun. Through it all, we'll discover we only have to look within to find the power to believe and make dreams come true, because the magic was inside us all along!
"Disney Enchantment" debuts October 1 at Magic Kingdom Park as part of "The World's Most Magical Celebration."