The Sense of Africa Tour is a newer offering at Disney's Animal Kingdom Lodge that allows guests an up close and personal experience with the animals. Here's the description from the media in the room.


The tour doesn't have a large capacity, so I'd recommend booking in advance if it's something that's important to you. It leaves at 7:00 in the morning on select days from the lobby of Animal Kingdom Lodge - Jambo House.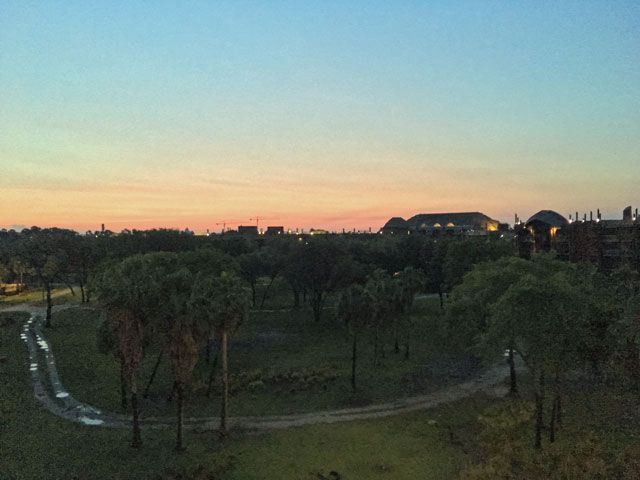 We had a quick intro in the little lobby nook before making our way down to Boma where the tour really began. It was just about a full tour group and we had a variety of guests from families to couples and solo travelers. A lot of us were DVC owners!
The table was already set with coffee, donuts and scones and we were quickly brought out a special sausage dish and butternut squash pap. We got a little introduction to the selections and the buffet and how this related to our sense of taste and smell etc. Not overly memorable. Of course there was POG juice as is a staple at Boma!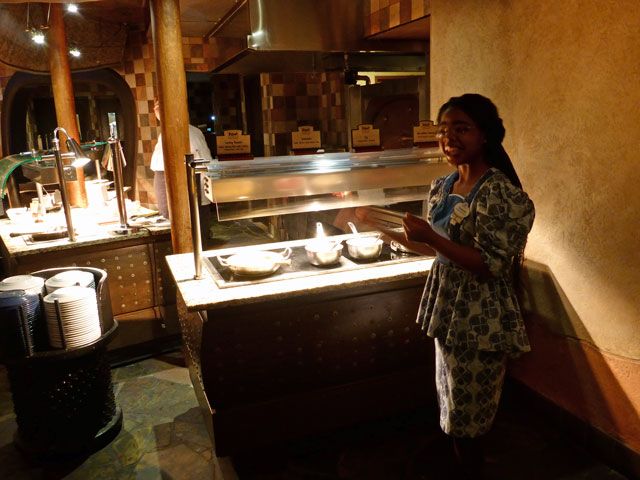 Our little overview
The donuts were scrumptious! The scones were a tad bland.
Butternut Squash Pap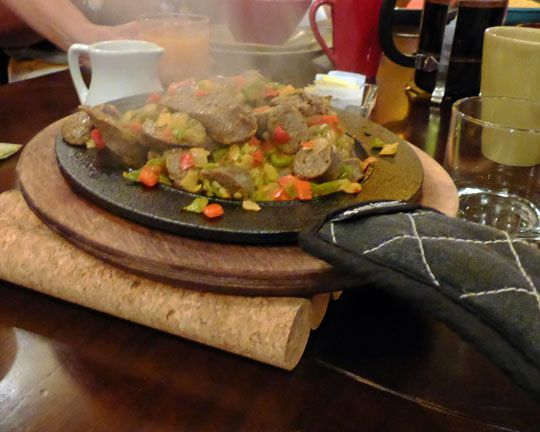 Steaming fresh sausage
They were both fine but I actually preferred the selections on the buffet which we were also welcome to enjoy. The restaurant started to open while we were there so it was fully stocked with lots of yummy choices!
My buffet selections, some fruit salad, fluffy eggs and bobotie.
Around 8am we finished up breakfast and took a quick break before making our way out to the safari vehicle. We were given the "no photos backstage" warning and headed off.
Our first stop was I believe Barn #85 - the okapi barn. We met Olivia and her sister Zelda and learned about how they are trained to target an item and voluntarily give blood draws for testing.
After a quick demo we were up for some personal time with the okapi! We were able to pet Olivia and then the next round we were feeding Zelda, a first as she's a little more shy with strangers. We also learned that they communicated via a sound wave talk we are unable to hear as humans. And as living in the rain forest can be rough, they also have a waterproof coating on their fur which did transfer to our hands after petting! Our guides had a camera for our special photo ops which we received via Photopass at the end of the tour.
We really enjoyed our time with the okapi sisters but had other places to be and headed off to the giraffe barn! Waking at floor level with these amazing animals is certainly something else! There was one male and three females hanging out and we got to feed them all, a photo op ending with the male (I'm sorry I've forgotten the names in a short 24 hour period) the male was 18 feet tall and they had to reinforce the lights since he would play with them! It took them 5 years to train him to this so that he would be giving voluntarily blood draws. Isn't that crazy?
This was my favorite part of the day since I just love the giraffes!
Next up we got to meet and feed the ostriches. They have no males but a while back they had a dominant female who decided to molt her female feathers and grew the dark male ones instead!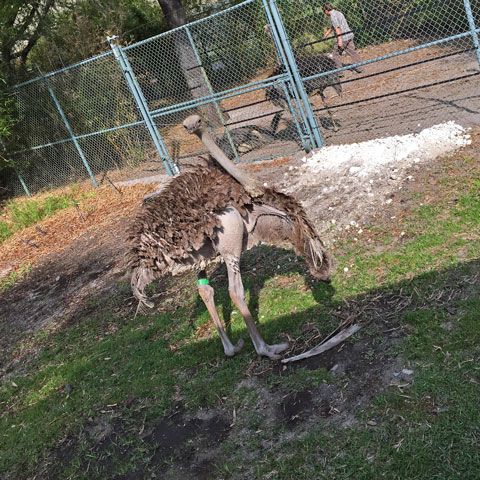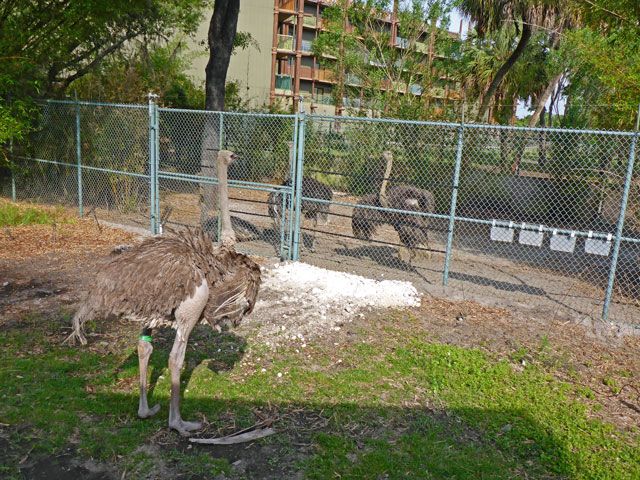 We gave them some lettuce and then headed off through the Savannah. This part of the tour is a bit underrated, but it's so neat to be driving through the areas you typically can only see from the hotels. I felt like such a celebrity knowing people were viewing from their rooms etc. Surreal feeling!
Our last stop was with the red river hogs who reminded me a lot of a well trained dog. They were cute and smart, being able to find their scent (cherry in this case) and stand calmly by it. After the demonstration we got to make toys for the family with treats inside and then watched them hunt for and break into all their goodies!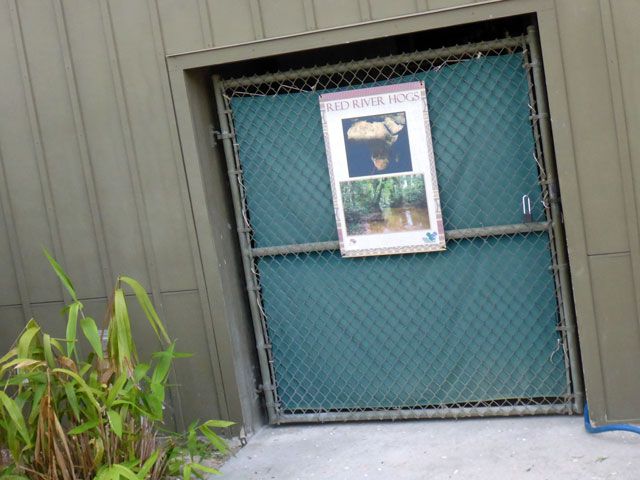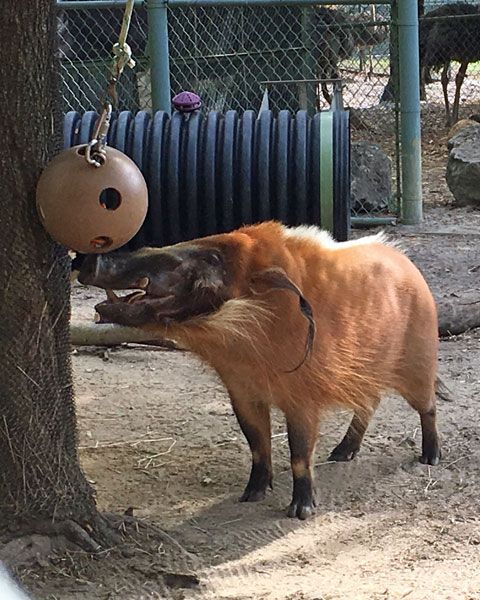 Unfortunately this was basically the end of the experience, we had a quick ride back to the Jambo lobby where we received a special pin, our Photopass card, and the recipes from our special Boma tastings. It felt like it was all over too soon but I was so happy I took the plunge to do it! Thinking back, the Okapi section was the coolest because there are other places you can feed giraffes out there, but to get up close and personal with such a special species was so unique and amazing.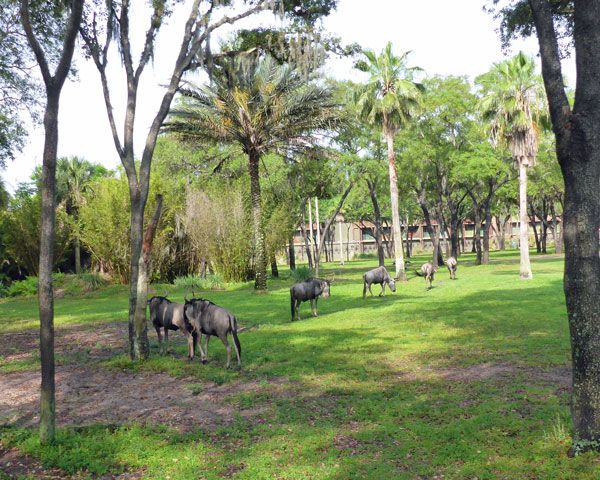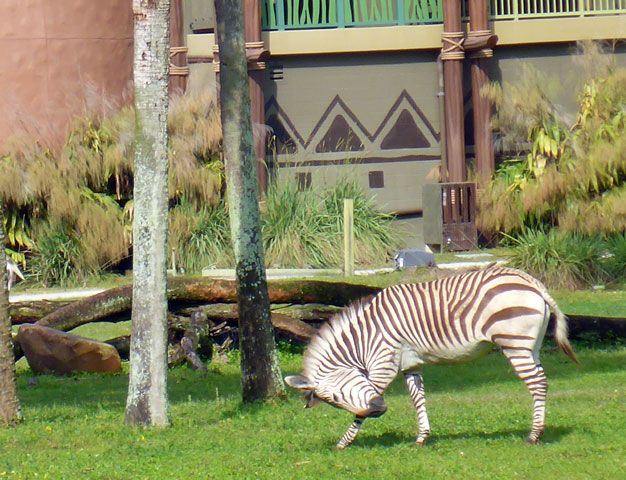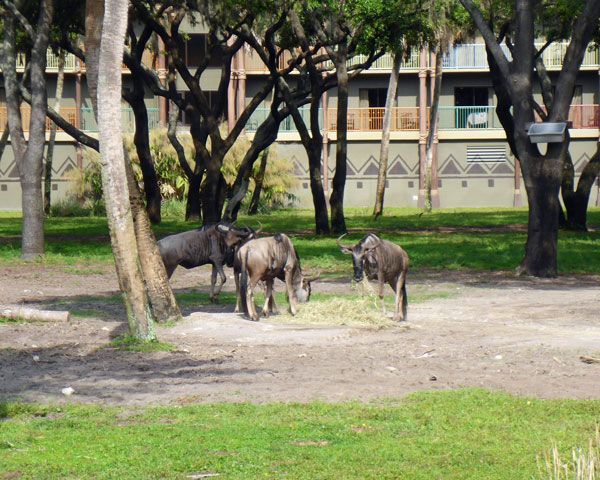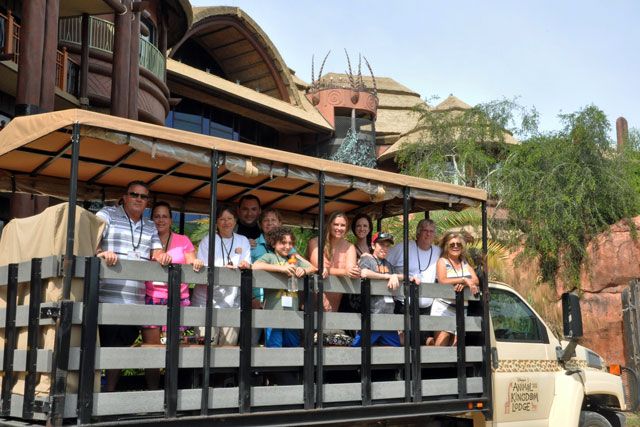 Overall I'm so happy I chose to do this tour while I was there. At $249.99/person the price tag is hefty but you get some serious access to the animals so it's worth it for animal lovers.

Animal Kingdom Lodge offers a variety of tours, contact Kingdom Konsultants today to book yours!


Are you considering this for an upcoming trip or have you experienced it as well? Let us know in the comments!

-Maci