Welcome to the latest edition of Ears The News
'The Soul of Jazz An American Adventure' opening February 1 at EPCOT
'The Soul of Jazz: An American Adventure" will open on February 1, 2021 at EPCOT. This will feature Joe Gardner from Disney and Pixar's Soul which is now streaming on Disney+. You will have the opportunity to learn more about this genre of music and take a musical tour of America.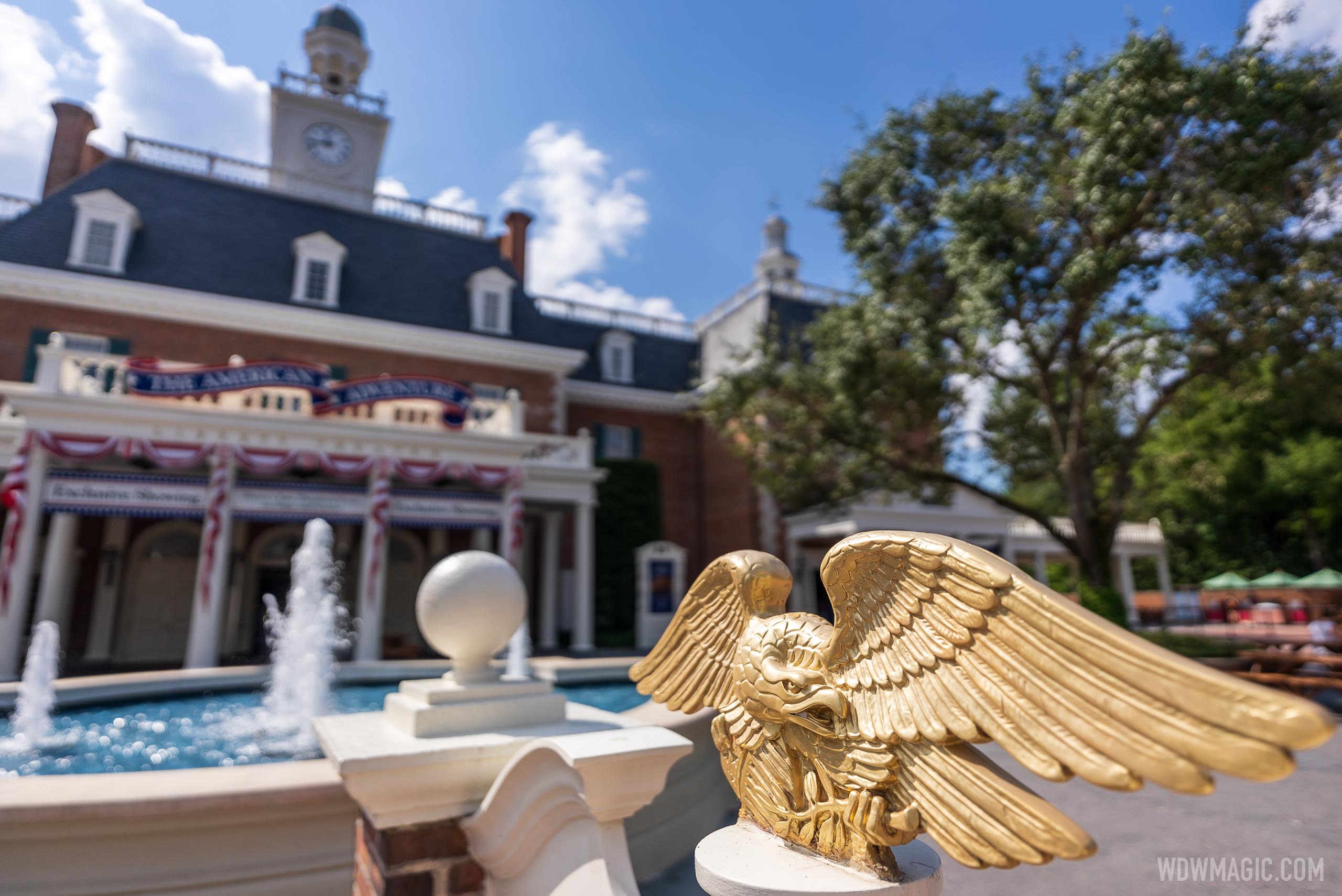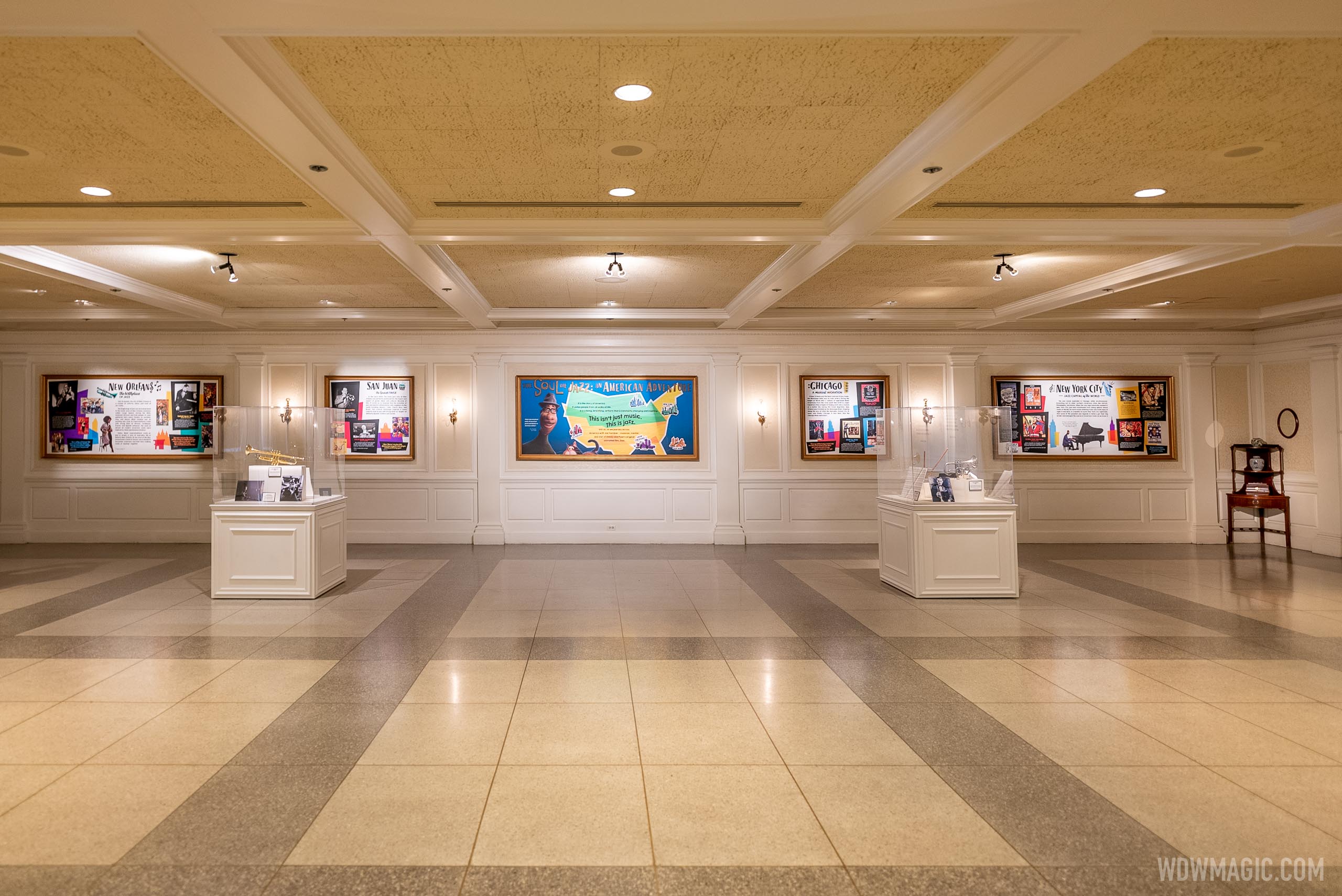 Photos courtesy of WDWMagic.com
Celebrate Soulfully at Disney Springs during February
During the month of February, something new will be debuting at The Walt Disney World shopping, dining and entertainment district. "Celebrate Soulfully at Disney Springs" will feature new art displays inspired by Disney and Pixar's Soul, created by emerging Black artists such as Bee Harris, Bianca Pastel, Arrington Porter and Cory Van Lew.
During the week, musicians will perform throughout Disney Springs. Stay tuned for Motown Mondays, Jazz Thursday, and Smooth Sundays.
In addition to live music, select dining location will feature special menu items such as Amorette's Patisserie which is offering treats inspired by the movies, Soul and

The Princess and the Frog

.
Walt Disney World updates mask policy with reference to the COVID-19 vaccine
According to the health and safety policy at The Walt Disney World theme parks, guests who have already received a COVID-19 vaccine are still required to wear a mask.
According to the policy:
"Face coverings are required for all Guests (ages 2 and up) and Cast Members, including those who have received a COVID-19 vaccine. Please bring your own face coverings and wear them at all times, except when dining or swimming. You may remove your face covering while actively eating or drinking, but you must be stationary and maintain appropriate physical distancing.
All face coverings (whether disposable or reusable) must:
Be made with at least 2 layers of breathable material
Fully cover the nose and mouth and secure under the chin
Fit snugly but comfortably against the side of the face
Be secured with ties or ear loops and allow the Guest to remain hands-free
At this time, based on guidance from health authorities, neck gaiters, open-chin triangle bandanas and face coverings containing valves, mesh material or holes of any kind are not acceptable face coverings.
Costume masks are also not considered appropriate and are prohibited from being worn, in alignment with our existing rules.
Face coverings may have an integrated transparent plastic panel to aid in viewing the wearer's mouth. These face coverings must:
Be a fabric face covering featuring a solid plastic panel containing no openings that is attached to the fabric on all sides using tight knit stitching"
Walt Disney World leadership reshuffle sees changes at the top of three of the parks
There are new Vice Presidents at three of the theme parks as Disney decides to reshuffle the leaders. Jason Kirk has been promoted to Senior Vice President Operations, Current EPCOT VP, Melissa Valiquette, is taking over Jason Kirk's position at Magic Kingdom. Sarah Riles who is currently the VP of Optimization & Business Transformation at Walt Disney World is take over Djuan River's position at Disney's Animal Kingdom.

Mad Tea Party closing for refurbishment
Starting February 22, 2021, Mad Tea Party located at the Magic Kingdom will be closed for refurbishment. Anticipated day of reopening will be on March 5, 2021.
Short refurbishment planned for the Swiss Family Treehouse in March 2021
The Swiss Family Treehouse will be closed for refurbishment starting March 12 through March 25, 2021. Anticipated date to reopen to guests is scheduled for March 26, 2021.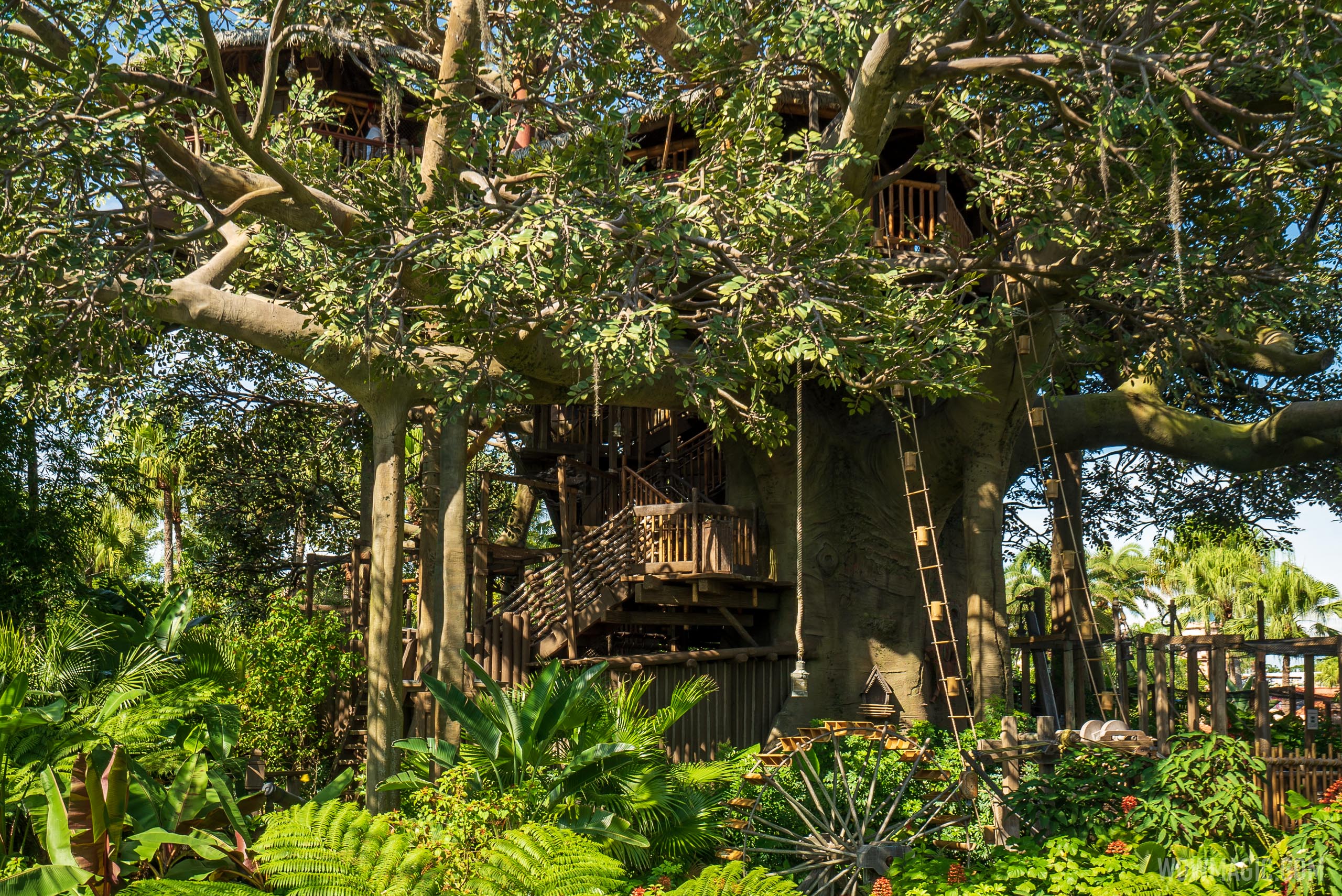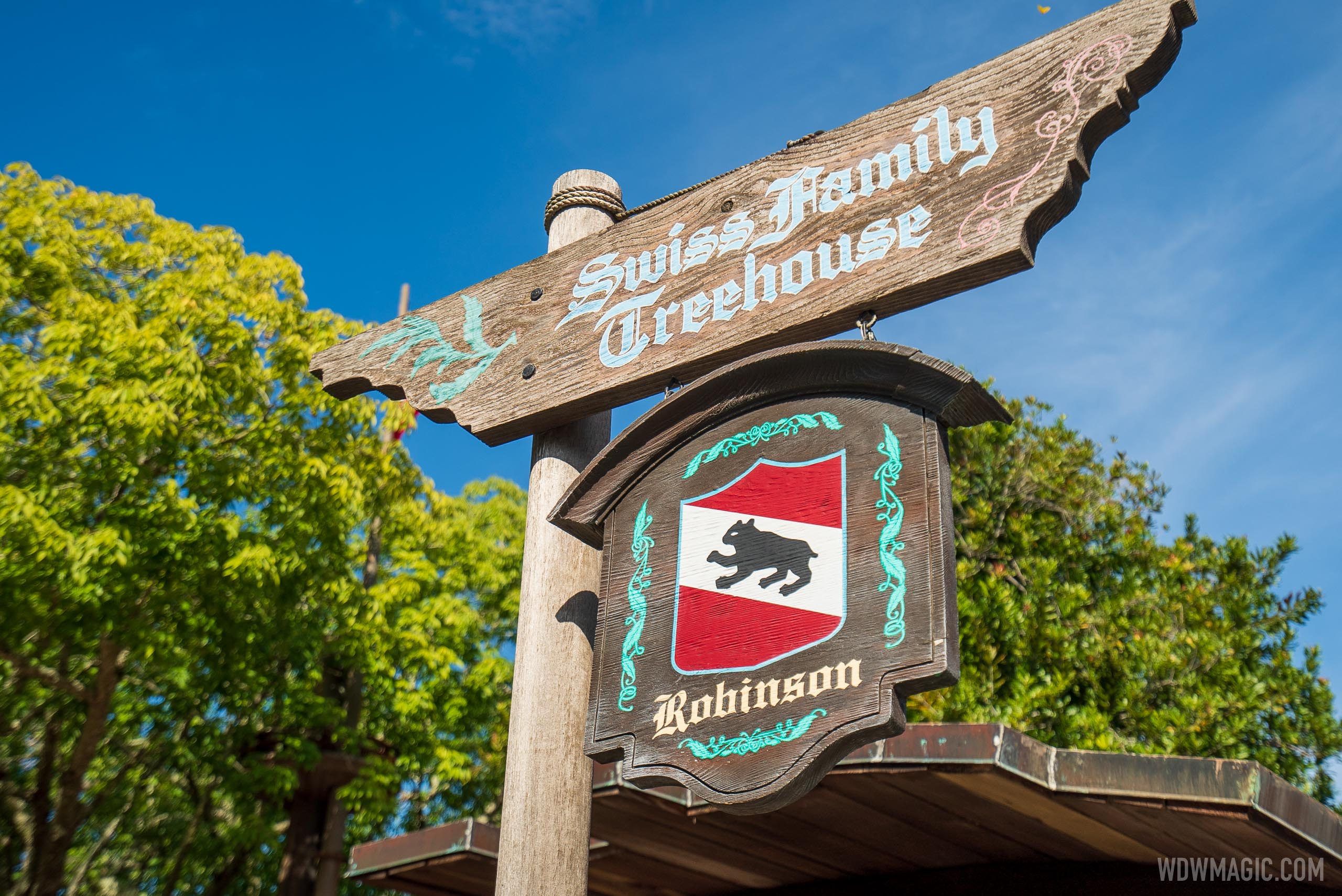 Liberty Sure Riverboat and Tom Sawyer Island to reopen February 5
On Friday, February 5, 2021, Liberty Square Riverboat and Tom Sawyer Island will finally reopen after it was closed for refurbishment. The track was replaced, electrical updates were made and building were repainted. The Riverboat will be back to service of Friday, February 5th.
Annual Passholders and DVC members can now get 30 percent merchandise discount at Walt Disney World.
From now until March 2, 2021, Walt Disney World Annual Passholders and Disney Vacation Club Members can not receive 30% off select merchandise purchases at Walt Disney World Resort owned and merchandise location.
As stated by WDWMagic,
"
Discount does not apply to Walt Disney World Resort Operating Participant locations, including but not limited to: The Disney Store, Disney's Character Premiere, Disney's Character Warehouse, Cast Connection and any other locations or kiosks that are not owned and operated by the owners of Walt Disney World Resort.
Discount is not valid on certain items, including but not limited to previous purchases, ticket media, Disney Gift Cards, Park admissions, arcades, tobacco, alcohol, outdoor vending (e.g. in-Park balloon vendors, glow vendors), Add-a-Dollar (Wildlife Conservation Fund), postage stamps, rentals (e.g. strollers, ECV), personalization, Memory Maker, Memory Maker One Day, select print packages and any online purchases from Disney PhotoPass®, Disney Store Online, Artist Sketch Program (original art), live auction artwork, original or consignment art, newspapers/periodicals, DVDs, CDs, sundries, pantry/prepared foods, kitchen products, digital/video/disposable camera, film, consumer electronics, national-branded fragrances, treatments and cosmetics, Lladró, Swarovski® Crystal, Tiffany & Co.® Jewelry, Bvlgari, select collectible originals, select specialized toys, select specialty items, handmade items, special orders, purchase-with-purchase offers, select reusable shopping bags, Bibbidi Bobbidi Boutique/The Pirates League/Savi's Workshop— Handbuilt Lightsabers/Droid Depot packages, shipping or taxes, or on phone, email, online or mail order purchases. Each Guest must present a valid annual pass card and government-issued photo ID at time of purchase to receive discount. Discount is for personal use only and may not be used to purchase merchandise with the intent to resell the merchandise. Locations and operating hours subject to change without notice."
Disney confirms it will not host a Super Bowl parade at Walt Disney World this year
Disney confirmed that it will not host the Super Bowl parade down Main Street U.S.A. at Magic Kingdom. Because of the COVID-19 restrictions, Disney has not been able to host any parades which includes special events. After the game, the star Super Bowl player will star in the "I'm Going to Disney World" commercial after the game.
Thank you again to our friends at WDWMagic! Visit
WDWMagic.com
to stay up to date on the latest Walt Disney World news.