Ears the News
Brought to you by our friends at WDWMagic.com
Disney's Animal Kingdom welcomes a new Hartmann's Mountain zebra foal to the herd at Kilimanjaro Safaris
On May 17, 2021, a male Hartmann's Mountain zebra foal was born to mom, Heidi. Guests on the Kilminjaro Safari attraction go to see the birth as the mom gave birth standing up on the savanna. Hartmann's mountain zebras are found in the Sub-Saharan Africa and are a vulnerable species because of habitat loss and hunting.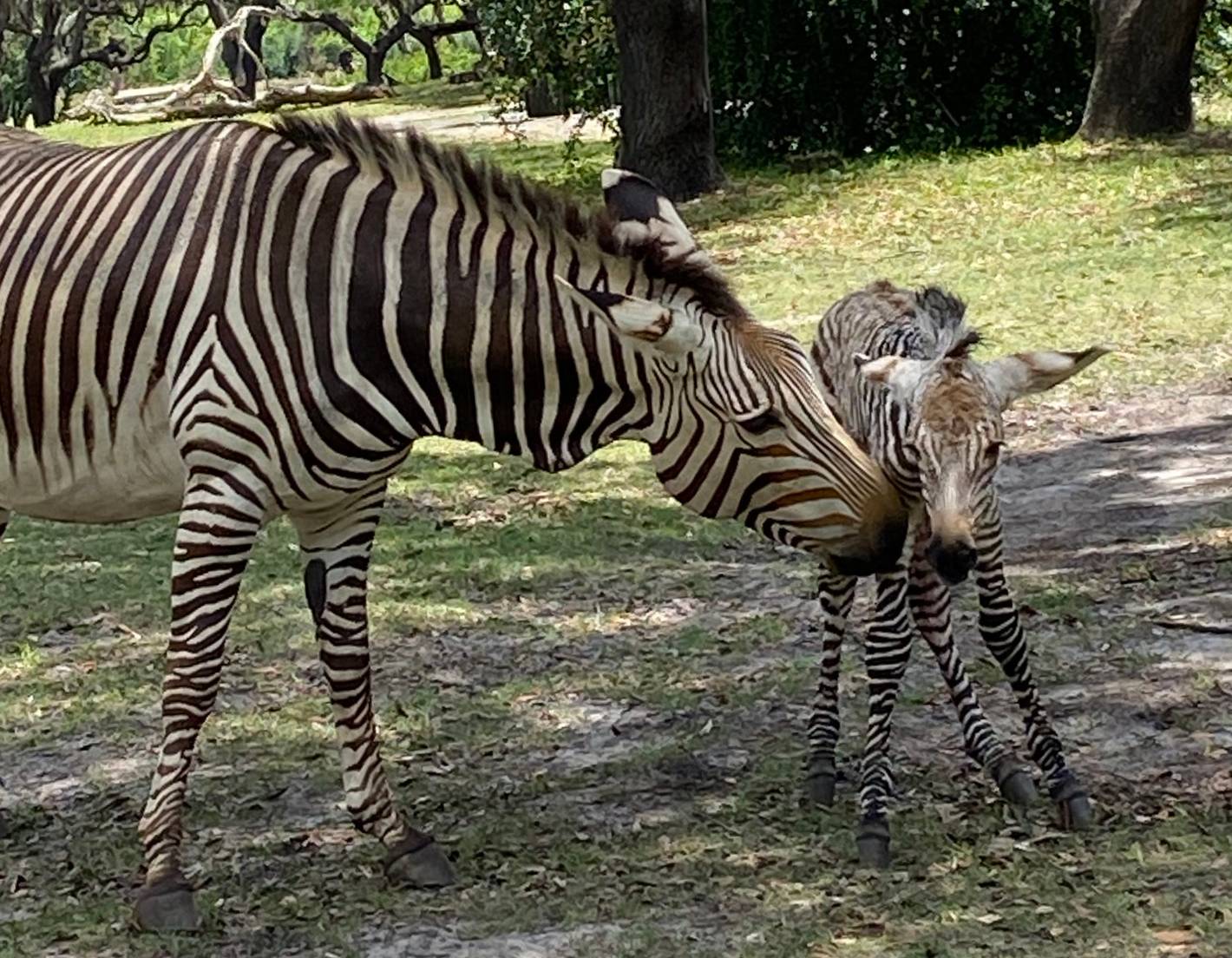 Refurbished Monorail Orange returns to service at Walt Disney World
After an interior and exterior refurbishment, the Monorail Orange returned to the WDW Monorail System. On the exterior, you will see that the monorail was repainted. Inside, the cabins have been refreshed and will include the orange coverings at each end of the cabin.


Disney unveils new Walt Disney World 50th anniversary Cast Member name tags
Walt Disney World's Cast member's will be receiving new name tags for the 50th anniversary celebration featuring pearlescent shimmer and holographic gold foil. The new name tag will feature an exclusive color wash, holographic foil with sparkling color-shift elements and royal blue lettering to match the turrets on the Cinderella castle. The name tags will debut later this year.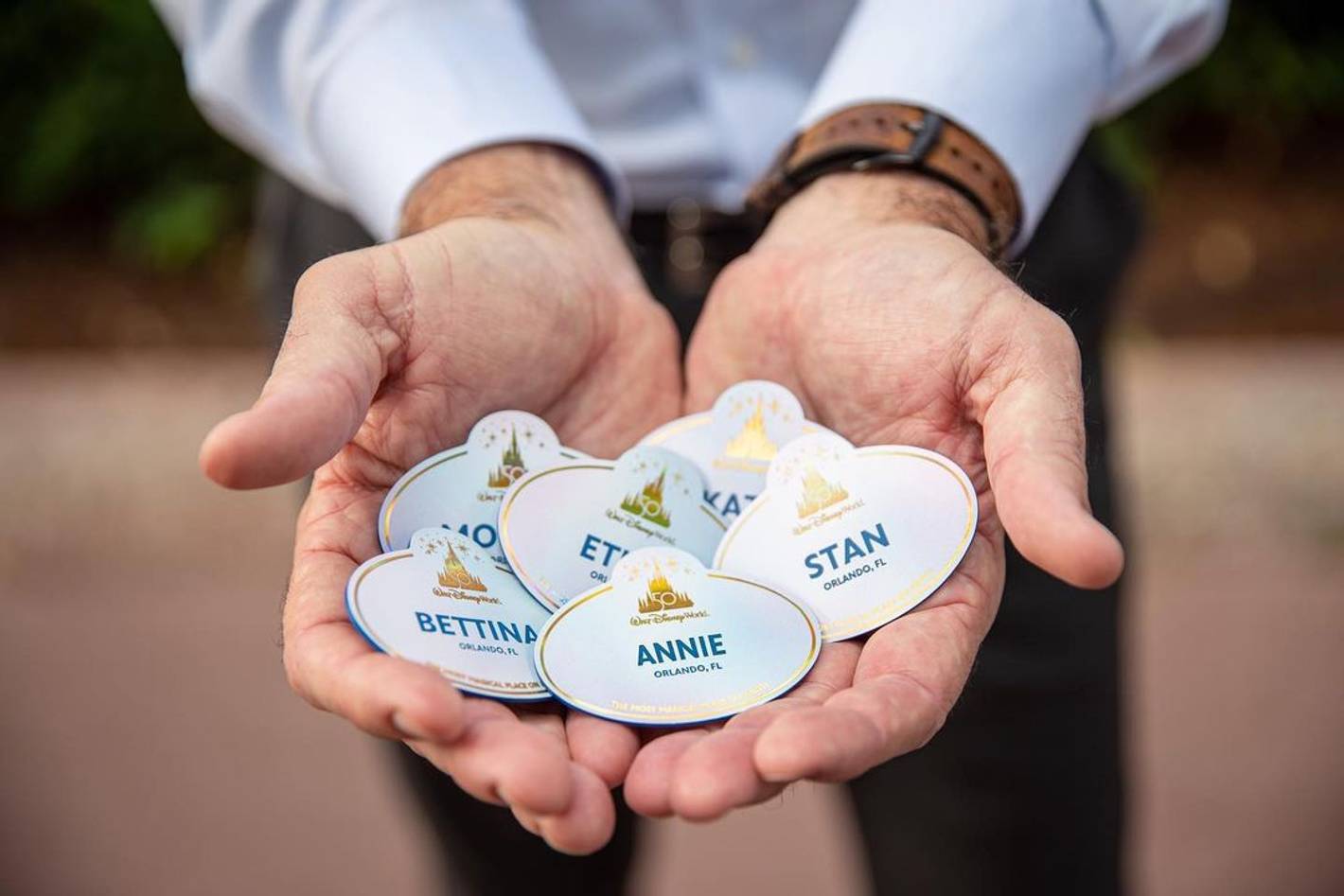 How guests are responding to Disney World's new mask rules as Disney increases capacity at the parks
Disney World recently changed the mask rules allowing people to go without a mask outdoors. As the days got by, more and more guests are not wearing masks, however, there are many people that are choosing to wear masks. Cast members are reminding guests that masks need to be worn indoors and when they are riding attractions.
Disney Skyliner closing for refurbishment in early 2022
Disney Skyliner will bee closed for refurbishment from January 23 through January 28, 2022. Bus service will be available at the resorts served by the Skylliner. The Disney Skyliner connects Disney's Hollywood Studios and Epcot to four resorts--Disney's Art of Animation Resort, Disney's Pop Century Resort, Disney's Caribbean Beach Resort and the new Disney's Riviera Resort.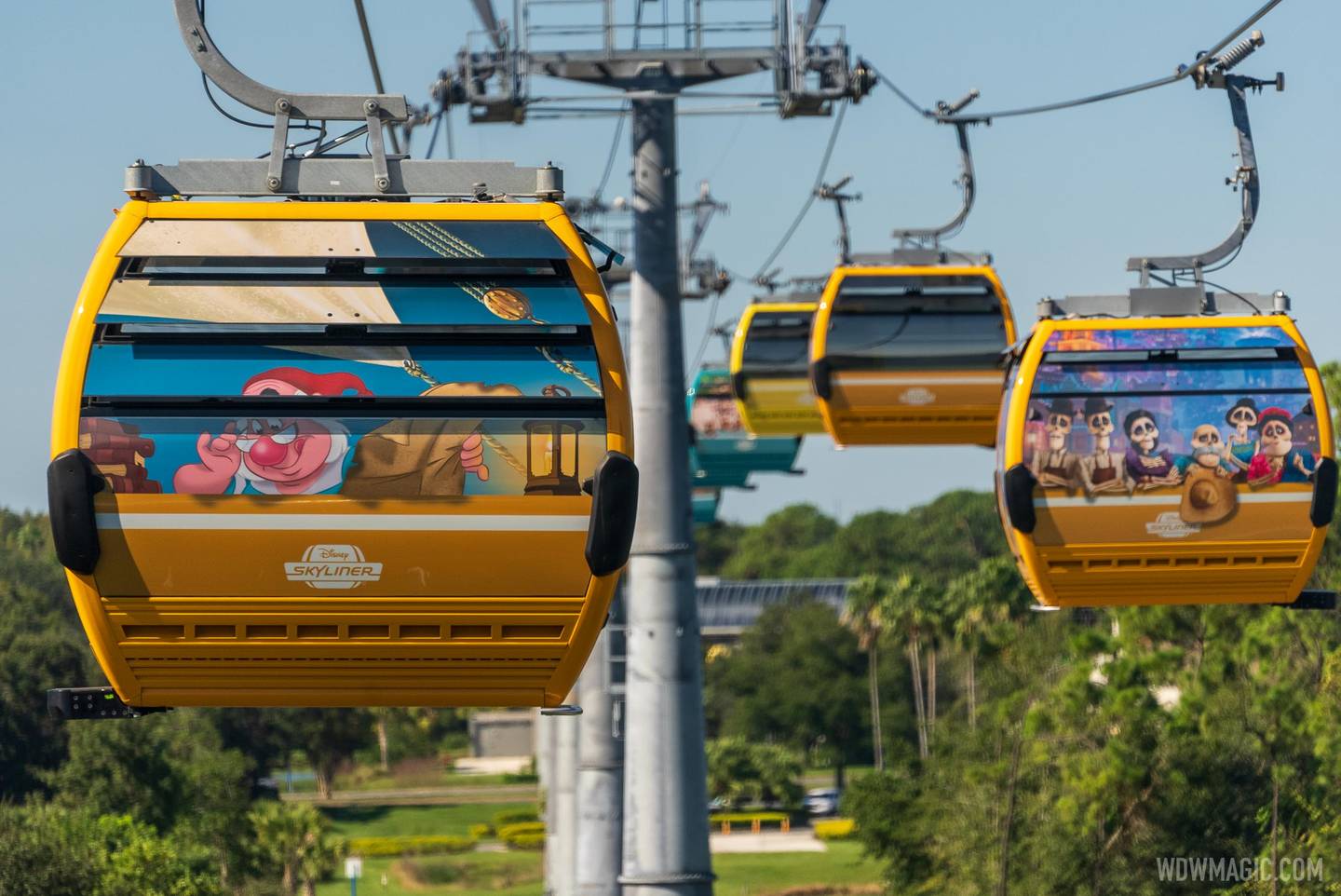 Disney PhotoPass Service teaming up with Snapchat for augmented reality character experiences
Disney's PhotoPass Services is teaming up with Snapchat to offer WDW Resort guests an augmented reality experience to share with friends and family featuring with some favorite Disney character. Using the Snap app you can snap a selfie with Mickey and Minnie and share with friends and family. the Mickey Mouse and Minnie Mouses lenses will be available int he Snapchat app only at WDW Resort, however, you can access it at home in the United States until June 3, 2021.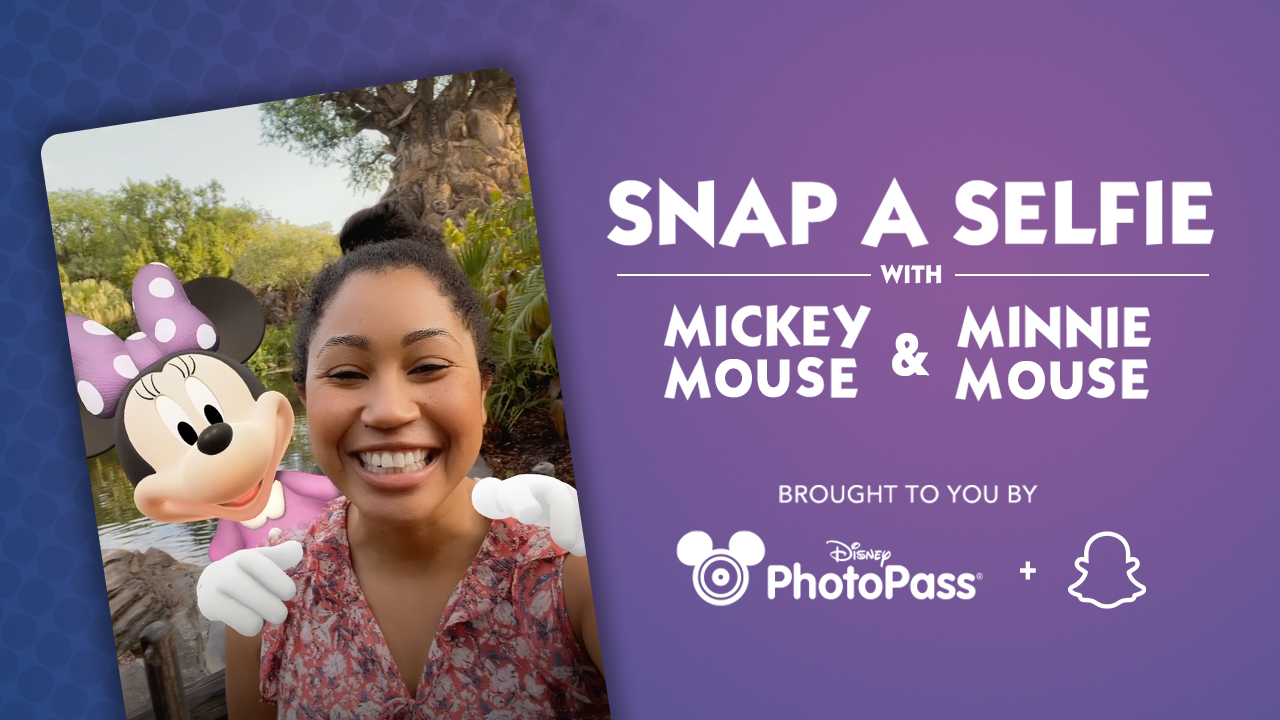 Disney World's Big Thunder Mountain closing for refurbishment in June 2021
Disney World's Big Thunder Mountain is scheduled to close for a few days in June 2021. The attraction will be closed from June 7 through June 12.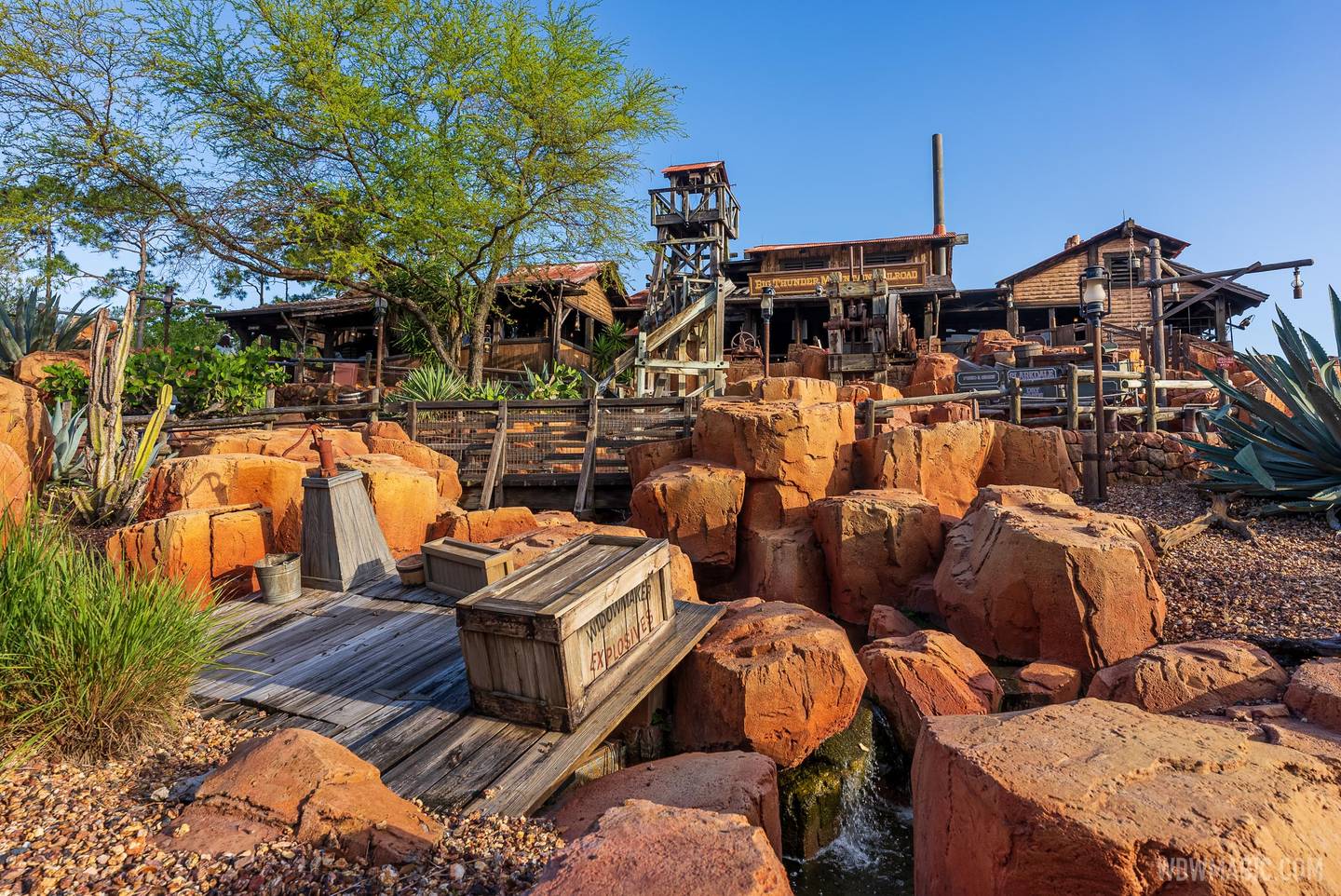 New look coming to the main walkway in Tomorrowland at the Magic Kingdom
Tomorrowland at the Magic Kingdom is now shifting to the concrete design on the main walkway into the land from the hub. Renovations began in early 2018.