Ears the News
Disney's Animal Kingdom breeding programs welcomes a third giraffe birth at the park in the past year
Disney's Animal Kingdom welcomed Masai giraffe calf born on June 10, 2021. this is the third giraffe born at Disney's Animal Kingdom in the past year. The calf weighed 183 pounds and stood six feet tall. The calf is yet to be named. Mom, Lily, is enjoying her new calf. The calf has a distinct butterfly marking on the right shoulder, heart-shaped spot on his coat, and a white-tipped speckled mane. They will be spend time behind the scenes before joining the giraffe herd on the savanna in the next coming weeks. Giraffes are a vulnerable species in the wild. Within the past 30 years, the population has declined over 30 percent.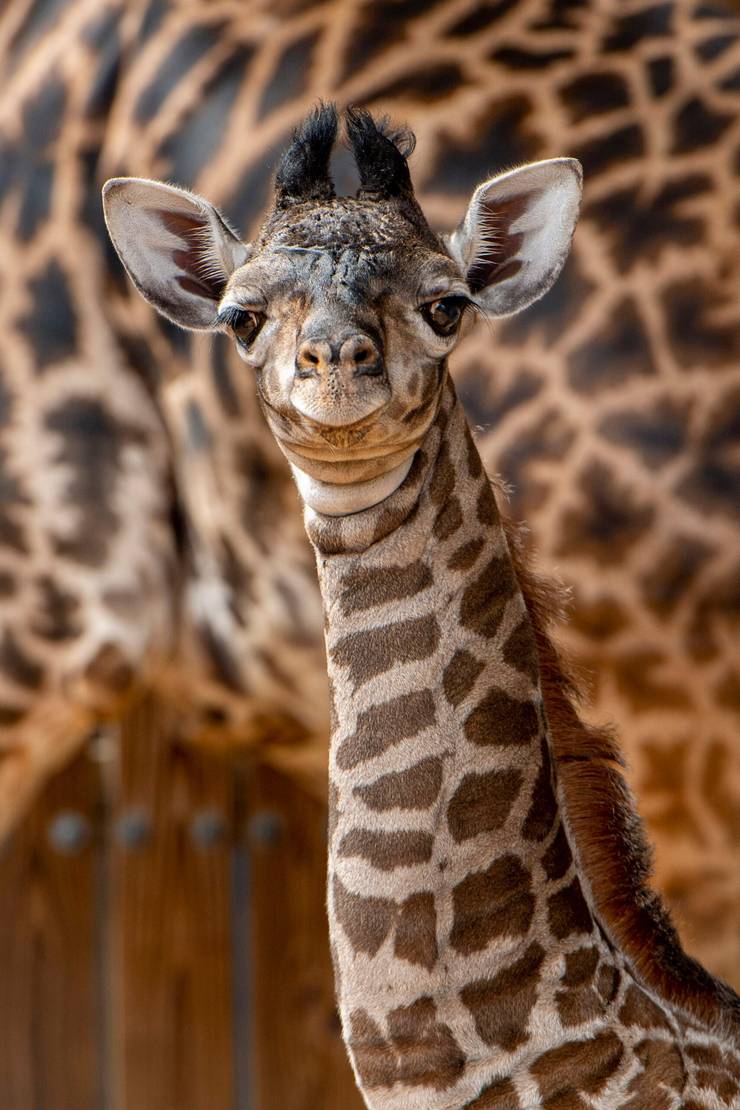 Rope Drop entry process returns to Magic Kingdom at Walt Disney World
Rope drop park entry procedure has returned to magic Kingdom earlier this week. Guests are now held in the hub at one of several ropes leading to each of the Magic Kingdom lands. Guests can walk to Main Street USA and wait at one of the ropes to enter a land. All attractions now open at the official opening time.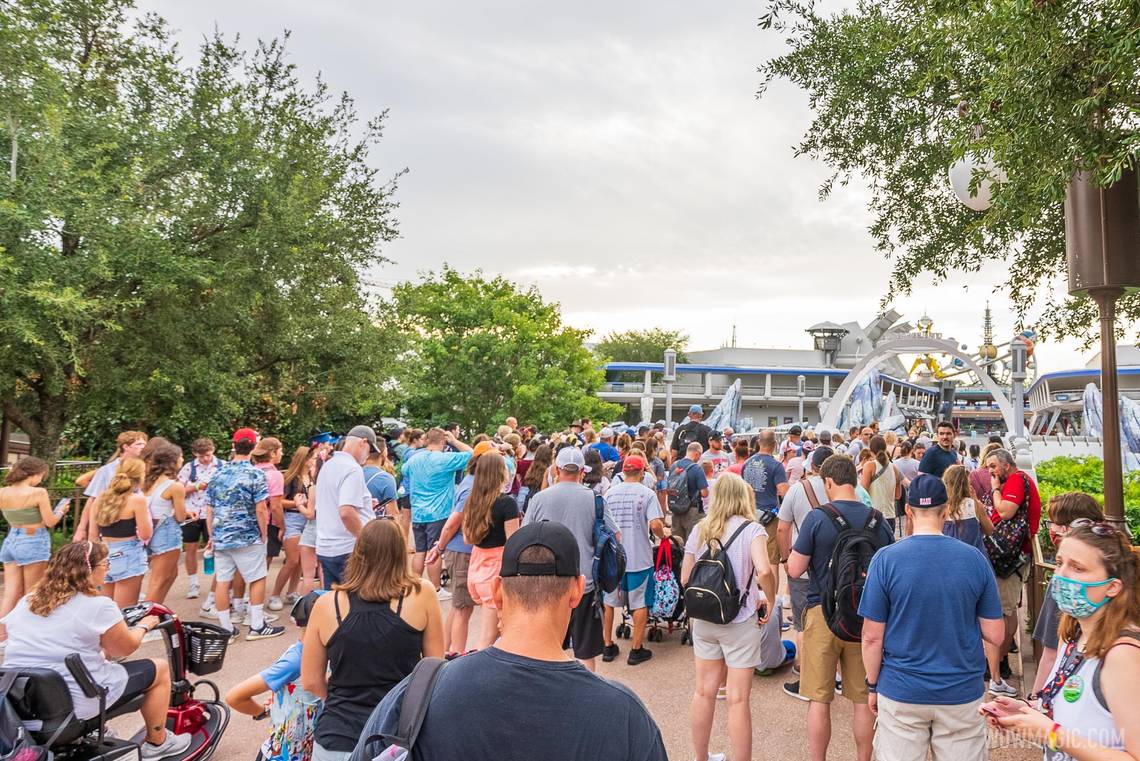 'Harminious' at EPCOT and 'Disney Enchantment' at Magic Kingdom debut for the 50th anniversary
Starting on October 1, 2021, Disney's firework and project show will becoming to both EPCOT and Magic Kingdom.
Guests at EPCOT can enjoy 'Harmonious' will make its debut on October 1, 2021. Disney has been testing the show.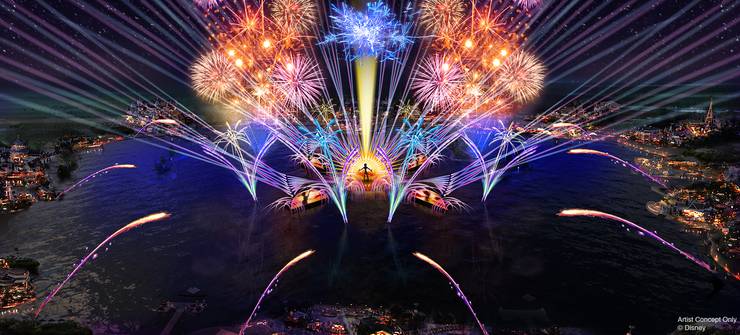 At the Magic Kingdom, guests can enjoy the new nighttime spectacular, 'Disney Enchangment' to help kick off the 50th anniversary festivities. According to Disney, the new show "will take guests on a journey filled with adventure, wonder and empowerment," The show will inspire everyone to believe in magic. The immersive projection effects extend from Cinderella Castle down Main Street, USA.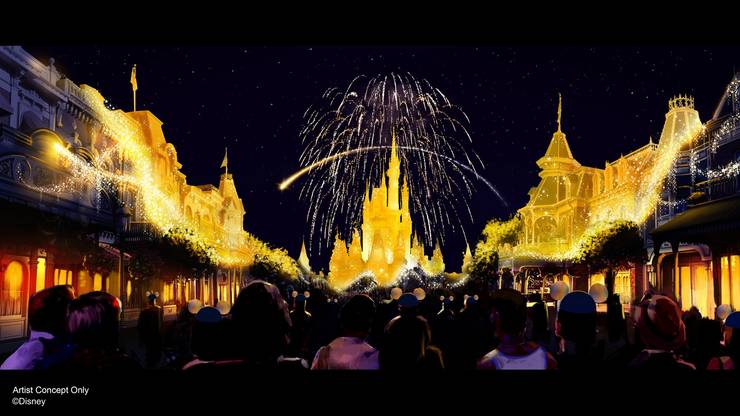 Disney KiteTails daytime show flying into Disney's Animal Kingdom for the 50th anniversary
Disney's Animal Kingdom will debut 'Disney KiteTails,' a new show that will be shown on October 1, 2021 inside the Discovery River Amphitheater. Performers will fly windcathers and kites while on the water. It will depict Disney animal friends, including Simba, Zazu, and Baloo.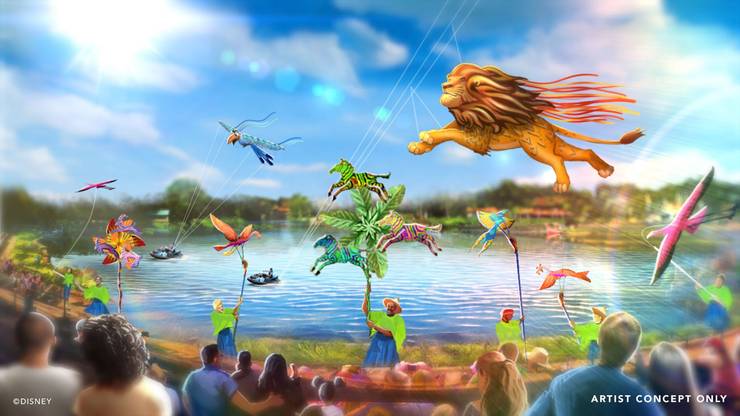 Disney reveals the Walt Disney World 50th anniversary outfits for Mickey and pals to debut in October
To celebrate the 50th anniversary, Mickey and his best pals will be dressed in sparkling new looks that are custom-made for the 18-month event. Their outfits will highlight the Cinderella Castle and EARidescent fabric with pops of gold.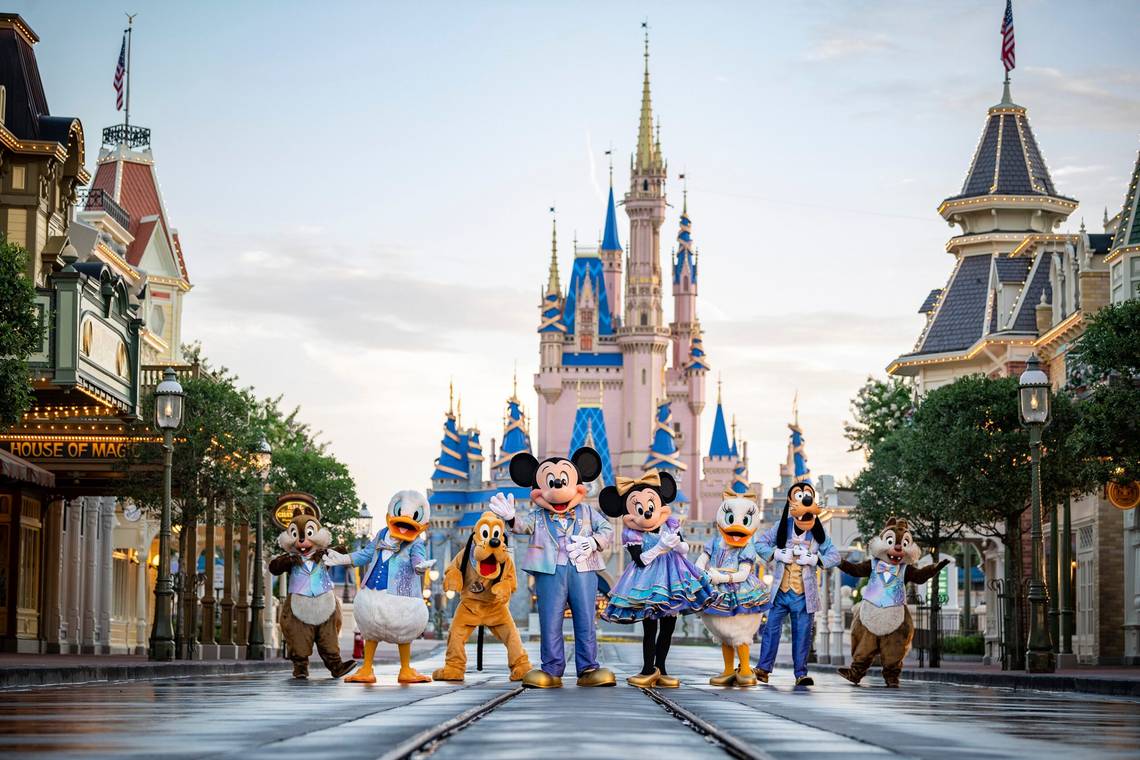 Disney shares first look at the new Contemporary Resort room featuring the Incredibles
Have you seen the new Contemporary Resort room featuring the Incredibles? According to Disney, the "rooms will blend a sleek Monorail motif with some favorite characters from Pixar Animation Studios' "Incredibles" films. New custom artwork in guest rooms and along guest corridors will be modern, futuristic and oh so dahling, complementing the resort's architecture while putting the Supers' powers on display."